There was backlash when FIFA refused to allow the national team to use the rainbow armbands at the World Cup in Qatar. Now there may be new disputes about the use of the bracelet.
German newspapers Picture announced earlier on Wednesday that FIFA would ban the wearing of the captain's armband at this summer's World Cup finals. It should be communicated to the German Football Association on Wednesday, the paper said.
– FIFA have informed us that they want all countries to wear the FIFA captain's armband, national team manager Maika Fischer said in a statement to the newspaper.
Bild further wrote that the football association applied to be allowed to wear the captain's armband, but they were promptly rejected.
However, in an email to VG, FIFA writes that no decision has been taken regarding WC yet:
"In today's meeting, FIFA was asked about the use of equipment and competition rules regarding the 2023 Women's World Cup. FIFA would like to reiterate that no decision has been made regarding the armbands. FIFA remains committed to continuing dialogue with players and member associations."
When asked by VG whether it was true that FIFA had rejected the German Football Association's application, they simply referred to the same statement and said no decision had been made.
At the winter World Cup final in Qatar, FIFA threatened punishment if the national team chose to wear the rainbow-colored bracelets, which have been planned by several countries. FIFA threatens seven countries with sporting consequences and a yellow card if shown up with the captain's armbandsporting consequences and a yellow card if shown up with the captain's armbandFIFA has referred to article 13.8.1 of the kit regulations – which states that captains must wear the bandage provided by them. The tie the captains wore read "no discrimination"..
Many reacted strongly to FIFA's decision. Norway national team manager Ståle Solbakken called it a "gross offence" by FIFA.
– It's ridiculous to threaten sanctions because of the captain's armband. I don't understand, said Virgil van Dijk of the Netherlands and Liverpool.
– We're disappointed. We wanted to use him and the decision was taken out of my hands," said England and Tottenham star Harry Kane
WC in New Zealand started on 20 July and lasted until 20 August.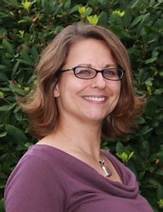 "Infuriatingly humble coffee guru. Travel practitioner. Freelance zombie fanatic. Certified problem solver. Food scholar. Student."