The Finnish branch of the climate organization is strongly opposed to the construction of the Olkiluoto 3 nuclear power plant. In 2007, several activists climbed a 100-meter construction crane on the site of a nuclear power plant that was under construction at the time, and some even spent several days protesting at the height.
However, the attitude of Finnish activists towards nukes has changed since then. The organization has stopped campaigning against nuclear energy for several years now.
Recently, Finland hosted an important event in the global nuclear energy sector. After more than 14 years of delays in construction, the third reactor of the Olkiluoto nuclear power plant is finally connected. With a capacity of 1600 MW, it is the largest unit of this type in Europe and the third in the world. As is usually the case under such circumstances, one can expect plenty of outcry from climate defenders, who will express their discontent in characteristic, sometimes even dangerous ways.
Meanwhile, the inauguration of the nuclear power plant that day was peaceful, and the director of Greenpeac Finland, Touko Sipiläinen, did not hide her satisfaction at this opportunity. "It's good that this project has been implemented. Surely everyone hoped, like me, the installation would be successful, safely continuing production [energii elektrycznej, przyp. red.] and stay out of trouble," said Sipiläinen.
In his opinion, the success of Finland's energy policy should be judged only through the prism of how the country can reduce its consumption of fossil fuels while respecting nature, adding that the debate on nuclear energy is no longer important for Finland's climate and energy. policy as before.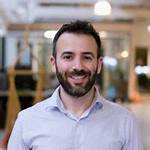 "Reader. Future teen idol. Falls down a lot. Amateur communicator. Incurable student."