VIKERSUND (Dagbladet): 27 test jumpers in action as the World Ski Flying Championships in Vikersund are held this weekend. The highlight is Marius Lindvik's gold.
The former ski instructor on the national jump team – Gorm Johansson – reacted to the fact that some test jumpers had to pay for trips and hotels themselves.
– I think it's terrible. It is a requirement of the FIS international ski association that you must have a test jumper. Then really made a scene that they had to pay for it themselves, thundered Johansson, who is the father of national team jumper Robert Johansson.
He was supported by Håvard Lie, general manager of Trnderhopp:
– I think it's too bad that a jumper has to pay 6000 kroner even to jump. That's not the way it should be.
The number was confirmed by Anders Ladehaug. The Lillehammer jumper was a test jumper all weekend:
– Many of us give up their wallets to jump into Vikersund. As far as I know, this is the only place where you have to pay to be a test jumper. Abroad, I feel it is standard for you to earn a small penny every day.
Dagbladet has expressed criticism of the organizers of the World Cup in Vikersund. Communications Manager Svein Graff replied as follows:
– As the organizers of the World Cup, we donated 50,000 to support the four clubs who had test jumpers at the World Cup. The condition is that we as organizers have a minimum of 12 test jumpers, but we have given the opportunity to 27 jumpers. We believe this is a good solution that more people get a chance to fly ski jump in Vikersund.
Graff continued:
– If we had reduced the quota to provide some jumpers with better financial support, many would not have gained valuable experience in the world's largest ski jump.
Gorm Johansson was not impressed. 50,000 kroner divided into 27 jumpers is basically 1850 kroner per person, if money flows from clubs to jumpers.
Some of the jumpers stay at the hotel from Wednesday to Sunday. In addition, they depend on transportation, planes or cars.
– Hotel and travel allowances are the least to be covered. This is absolutely ridiculous, says Johansson, who thinks that test jumpers should also be paid to jump on the hill of the monster.
– When I worked for the national team, I heard nothing but that test jumpers should cover everything.
Race director Sandro Pertile confirmed that test jumpers were needed and they did an important job.
– They are an important part of our sport, he said.
– It is the national federation, together with the local organizers, who are responsible for selecting them. First of all, they prepare the track for when it snows. The ice path is always a little slower at first. Therefore, it is important to send a test jumper, so that the conditions are the same as possible for everyone.
Håvard Lie at Trønderhopp says 50,000 kroner is still a long way off.
– Basically, we cover all trips to athletes. When it comes to testing the jump in Vikersund, they may have to pay a cut. It's on the border. Those who are brought in for flying ski jumps must have this covered. If there is no test jumper, there can be no jumping race either.
Anders Ladehaug thinks being a test jumper should be interesting.
– We have to do a little stasis, he said.
Two other test jumpers, Dagbladet spoke to this weekend following the organizers' logic.
– I could have paid 100,000 kroner to jump here, says former world record holder Anders Fannemel.
– We are lucky in Norway who get the chance to jump in Vikersund every year when it opens.
Fannemel was supported by Benjamin Stvold of Lillehammerhopp.
– It's my first time jumping in here. I was allowed to jump on the biggest ski jump in the world. I enjoy myself.
But Gorm Johansson was not happy.
On Facebook page "For those of us who support the national jumping team" he wrote that he was a little surprised and that Vikersund should be ashamed.
– In the past, many people went to Planica and became test jumpers. Then they got closed hotels and flights. And they get paid every day. The scheme in Vikersund was meaningless and tragic, he told Dagbladet.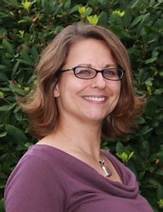 "Infuriatingly humble coffee guru. Travel practitioner. Freelance zombie fanatic. Certified problem solver. Food scholar. Student."