The north of the Netherlands has been suffering from earthquakes for thirty years. "People have to live in unsafe houses. He sleeps well. Grandparents can't invite their grandchildren," said Jan Wigboldus, chairman of the Groninger Gasberaad association.
Gas extraction in the province of Groningen began in the 1960s. Unstable subsoil was heard at the end of the last century. In 2012, a 3.5 magnitude earthquake shook the country and the patience of the local population. After that, the government decided that mining must be stopped in stages. There were 26,000 houses damaged in the region, the damage amounting to billions of euros. And that doesn't just apply to housing.
As a result of the earthquake, many shops and services were also closed. But there are still 450 billion cubic meters of gas underground. Stocks equivalent to three times the annual imports from Russia to Europe. So, with the crisis in mind, a worrying question arises: Can Groningen increase production? But board member Johan Hamster refused.
"The earthquake in Groningen occurred much closer to the surface of the Earth and therefore had more serious consequences," said Hamster. Europe's largest deposits may not be touched. Currently, only the minimum amount necessary to keep mining machines running is mined.
In an emergency
"The deposit can be reopened in case of an emergency, that is, at a time when people in Germany, Estonia or other countries will really feel a shortage of fuel," said Machiel Mulder, an energy expert from the University of Groningen.
According to Jan, residents agree to use local gas if there is a critical shortage. "If a hospital somewhere in the Netherlands or a nursing home doesn't have heating, it's possible that gas is being released here," added Wigboldus.
The study shows that thousands of people are suffering from stress because the ensuing shock can deprive them of their shelter or livelihood. But even if mining ends soon, it will take at least ten years for the deposit to settle down.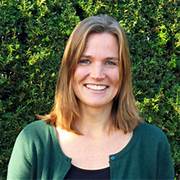 "Certified bacon geek. Evil social media fanatic. Music practitioner. Communicator."