Belgian-born Englishman Will Still is the youngest coach in Europe's "big five" leagues. He took over as caretaker coach of the French club in October after former Watford coach Oscar Garcia was ordered to pack his bags.
This resulted in a streak of 19 league games without a loss, and the main player himself was starting to notice that the attention around him was growing.
– My phone has been ringing constantly in the last few months, and I'm always asked to take pictures with people when I'm shopping. It doesn't bother me, because I know that getting to know each other is part of the job.
– At the same time, I know how fast things can change in football, Still told BBC Sport.
Big punishment
His impressive unbeaten streak is still being noted on several European news outlets, but there are also other factors in his coaching career that have caught the eye.
It still lacks the so-called "UEFA Pro licence", which is a mandatory requirement for all coaches in the French top flight.
The result was that every time Still led Reims to a Ligue 1 match, the club received a fine of £22,000 (about NOK 276,000), according to BBC Sport.
The young coach is currently in the process of obtaining a UEFA Pro license at the National Football Center in Belgium. He goes there once or twice a month to earn the qualifications needed to become Europe's top football coach – without waiting for a fine after every game.
Starting with "Football Manager"
Still has previously revealed that he is a big fan of the game "Football Manager". In this game you can take over any club and implement your own tactics and way of playing soccer.
Of course there is a big difference between being a trainer in games and in real life, but Still has brought his hunger to win in games with him to the real world.
– "Football Manager" is a part of my side that wants to be a football coach. It's so realistic now, but it makes me think it could be something more. So in a way it has played a role in my coaching career.
– If it had to do with football, I would have taken part in it, Still told BBC Sport, while revealing that he does not want to be defined as a coach starting with "Football Manager".
The coaching sensation has a contract with Reims until the end of the season, but admits to BBC Sport that he one day has dreams of leading a Premier League or Championship team onto the pitch.
Reims are currently eighth in Ligue 1 and will face a big challenge at Monaco in this weekend's league round.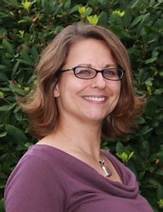 "Infuriatingly humble coffee guru. Travel practitioner. Freelance zombie fanatic. Certified problem solver. Food scholar. Student."