The press department of the European Commission Representative in Poland informs:
The press department of the European Commission Representative in Poland informs:
We invite you to take part in the Stand Up For Ukraine conference, hosted by European Commission President Ursula von der Leyen and Canadian Prime Minister Justin Trudeau, which will take place on Saturday, April 9 at 15.00 at the Palace on the Water in azienki Królewskie in Warsaw.
To emphasize Poland's key role in supporting refugees fleeing the invasion of Ukraine, President of the Republic of Poland Andrzej Duda and President von der Leyen will take part in the meeting in person. Canadian Prime Minister Justin Trudeau will attend the online event.
The conference will summarize the campaign carried out on social media, initiated by the European Commission and the Canadian government in collaboration with the international organization Global Citizen.
The aim of the campaign is to raise funds for displaced people in Ukraine and for refugees forced to leave the country. The campaign was in response to calls for support from Ukrainian President Volodymyr Zelensky.
The social media action that will take place the day before will engage citizens from all over the world, asking each of them to call on their governments, institutions, companies and individuals to donate funds for humanitarian action for Ukraine and refugee support.
It is estimated that currently around 12 million people need assistance in connection with the war in Ukraine. More than 6.5 million people were displaced, and in less than three weeks, more than 3.2 million people fled Ukraine and fled to neighboring countries. These numbers are likely to grow.
The European Union has accepted more than 3.8 million refugees. Poland currently hosts more than 2.5 million refugees and plays an important role as a center for humanitarian aid, sending support to Ukraine from across Europe.
Stand Up For Ukraine aims to mobilize governments, institutions, artists, companies and individuals to raise funds and other types of support needed for refugees and displaced people.
Artists from around the world have joined the campaign, including: Abel "The Weeknd" Tesfaye, Adam Durica, Aitana, Alanis Morissette, Alejandro Sanz, Alexandra Stan, Angélique Kidjo, Annie Lennox, Billie Eilish, Billy Joel, Celine Dion, Chris Isaak , Chris Rock, Demi Lovato, Elton John and David Furnish, FINNEAS, Garth Brooks and Trisha Yearwood, Gloria Steinem, Green Day, Herbert Grönemeyer, Hugh Jackman and Deborra-lee Furness, Igo, Jon Batiste, Jonas Brothers, Juanes, Kacey Musgraves , Katy Perry, Leon Bridges, Luke Combs, Madonna, Miley Cyrus, Mirai, Ozzy Osbourne, Pearl Jam, Pharrell Williams, Priyanka Chopra Jonas, Radiohead, Red Hot Chili Peppers, Ryan Tedder, Sarsa, Shaquille O'Neal, Stevie Nicks , Stevie Wonder, Tame Impala, U2, Usher, Vito Bambino and Young Leosia and more names are added all the time.
We invite you to participate – Warsaw, April 9, meeting start at 15.00 (please check in early – check in from 14.30).
Accreditation
To obtain accreditation, please send your application to participate to the following email address: malgorzata.staruch@webershandwick.pl no later than 7 April, at the end of the day.
The application must provide the following data: name and surname; Pesel (for Poles) or passport number (for foreigners), editorial office and title. Please also provide information about the possible participation of others from the editorial office (photojournalists, operators) – by mentioning your name. please answer
NOTE: messages published on the PAP website without PAP SA introduce any changes to their content, in the form provided by the sender. The sender of the message is responsible for its content – subject to the provisions of Art. 42 seconds 2 Press Law.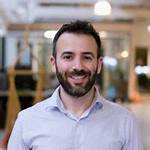 "Reader. Future teen idol. Falls down a lot. Amateur communicator. Incurable student."