KATOWICE (VG) (Germany-Norway 26–28) Norway lost the initiative and won. But then Torbjørn Bergerud came forward with a fantastic save. Norway won its sixth successive World Cup victory and will meet Spain in the quarter-finals on Wednesday.
– Not much else to say other than it is world class, Sander Sagosen summed up to VG.
He was talking about Torbjørn Bergerud.
– He probably didn't start the tournament at the top and he has a lot of pressure on him. He went out and delivered. We are very happy to have him on the team, he explained.
Bergerud said that standing in the second half of Monday's match was a great feeling.
– There is something special about Germany. This is extra motivation to beat Germany, said the goalkeeper who played for Flensburg-Handewitt from 2018 to 2021.
– What about Spain in the quarter-finals?
– It will be a tough game, but not so hard that we can't beat them.
– Another round of monsters with flags on their chests, announced Viasat commentator Daniel Høglund.
– Raw, expert Kristian Kjelling followed up after the Kolstad keeper saved half of Germany's shots in the second half. Against Qatar, Bergerud was voted the best on the field.
– The judge will be fired on the spot if he is not named the best player of the match, said Høglund.
Just eight minutes from the end, Jannik Kohlbach put Germany ahead for the night. Spodek Arena was turned into a German cauldron in a dramatic finish to the group final in the main draw.
Kevin Gulliksen charged down the right flank. The German hard tackle gave Luca Witzke a red card. Sebastian Barthold placed the penalty safely behind German super keeper Andreas Wolff. Before Magnus Gullerud once again sent Norway into the lead.
But it was Torbjørn Bergerud who saved Norway. For the second match in a row, the goalkeeper received a top 10 score on the VG exchange:
– Especially Torbjørn who brought us in. It wasn't the tactical moves that did it, coach Jonas Willie told Viaplay.
He said earlier that Norway "can't be idiots" and promised more change than if Germany's game directly determined whether Norway reached the quarter-finals.
Norway started well in the first half where some key players got some good rest.
Kristian Sæverås quickly started the save. Kristian Bjørnsen, Harald Reinkind, Sander Sagosen and Petter Øverby sent Norway into an early 4–1 lead.
Germany were left behind with goalkeeping manager Andreas Wolff on the bench.
It took only 16 minutes before Germany coach Alfred Gislason's patience ran out. Wolff entered the field and immediately saved a free throw from Sebastian Barthold.
He also took a penalty from Sagosen towards the end of half.
Norway almost gave up on the initiative. Erik Toft has not been in great WC form after groin surgery and has struggled to get his period on the pitch. Meanwhile, Sander Øverjordet did the opposite. The Kolding player scored three quick goals.
– He came out of the box like a troll, says Viaplay expert Ole Erevik.
Along with Gøran Johannessen, Harald Reinkind, Sander Sagosen and Kristian Bjørnsen, he was one of the main reasons why Norway led 18-16 at halftime. Juri Knorr dominated with six goals for Germany. Sagosen's brother-in-law Rune Dahmke slotted in three from the left flank.
But Norway still took the initiative.
After the break, there was also a change in the goalkeeper from Norway. Torbjørn Bergerud has had enough rest. Wingers Alexander Blonz and Kevin Gulliksen were also replaced.
Sagosen beat Norway back into a three-goal lead. Reinkind followed up by rushing past Wolff.
Meanwhile, Bergerud saved the ball. But Øverby's dismissal for kicking the ball caused problems for the Norwegians. Andreas Wolff saved the Norwegian's next shot. Gullerud, Gulliksen, O'Sullivan and Reinkind failed successively.
Norway was completely caught up in the attack. Juri Knorr equalized for Germany.
That's 20-20.
Gøran Johannessen came back in and took a new lead past Wolff.
Before Bergerud made a great save and sent Kevin Gulliksen on a super counter. Norway returned to a two-goal lead.
Johannessen then received Norway's fourth expulsion in the match. The Germans still don't have a single two minutes. But siddis immediately reentered. He batted 23-21 against Norway with Wolff only hearing the ball whir at his left cross.
With 10 minutes remaining, Germany leveled at 24-24.
The drama enters its final act.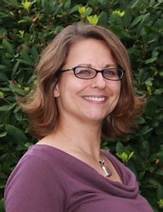 "Infuriatingly humble coffee guru. Travel practitioner. Freelance zombie fanatic. Certified problem solver. Food scholar. Student."