Sweden got their first point drop in qualifying and needed an equalizer by Kosovare Asllani 11 minutes from time to earn a 1-1 draw against Ireland which continued to secure group wins. France won their World Cup ticket 1-0 at home to Slovenia after scoring by club mate Ada Hegerberg Delphine Cascarino, while Spain won the group 2-0 away against Scotland after two goals by Caroline Graham Hansen's club friend Jennifer Hermoso.
Many elimination wins have marked World Cup qualification. England win 20-0 over Latvia, group rivals Norway Belgium 19-0 over Armenia team Norway beat 10-0 both home and away. But on Tuesday, there was more to the surprise than the abacus results. Austria won the biggest win with 8-0 over Latvia. Austria are Norway's final opponents in this summer's European Championship group stage.
Some argue that the weakest teams should meet each other for the right to participate in the qualifiers against the good teams.
– This is Armenia's first qualifier and an important part of this development is to include everyone. If they had to go through pre-qualification, then they could only be eliminated from the women's national team. It can be a great experience for them despite the poor results, says Graham Hansen, and he has the backing of Guro Reiten:
– I've never seen anyone so happy to be on the soccer field. Should we throw it away because we won too much?
Group rival
Notably, all of Norway's three group opponents at the European Championship are in the same World Cup qualifying group. England picked up an eighth straight win in a 5-0 qualifier against Northern Ireland on Tuesday, but are just five points clear of Austria with two games to spare and are not ready for the World Cup. Norway met Northern Ireland in the first game of the European Championship and England in the next.
Norway beat Northern Ireland 6-0 both away and home in European Championship qualifiers, but Northern Ireland still managed to beat Wales, whom Norway faced with two one-goal wins. Even though Northern Ireland looked like the victims in their European Championship group, the team has created huge interest in their home country, and an attendance record was set with 15,348 against England on Tuesday.
– There is still a big level difference, but the middle layer has taken a big step. Poland was a throwaway ball a few years ago, but not today. "They beat Spain not too long ago, and we're glad we beat them," said Graham Hansen after Tuesday's 2-1 win at Ullevaal.
Belgium, who after Tuesday's game are the only team with any chance of denying Norway a group win and World Cup participation for the ninth time from as many as possible, won 6-1 away from Kosovo who were beaten by Norway 5-1 in Sandefjord. Tessa Wullaert scored four goals and became the top scorer in European World Cup qualification with 15 goals.
Belgium are three points behind Norway in qualifying and need to win by at least four goals in September to level Norway's 4-0 win over Ullevaal last year and avoid falling behind in a joint finish. Norway's three-goal loss would have resulted in a group win had Norway not scored a point at home to Albania a few days later, in what would in this case be one of the biggest sensations in women's football history.
Very close
A sensation (though not of that caliber) faced Serbia on Tuesday by beating Germany 3-2 and giving Germany their first away defeat in qualifying since 1998. Bayern Munich's Jovana Damnjanovic scored twice. This prevented Germany from also buying World Cup tickets before the European Championship finals. Germany are three points clear of Serbia and five ahead of Portugal with two rounds remaining.
Germany, like England and Norway, are very close to a World Cup venue. Similarly, Denmark, who won their eighth successive 2-0 win over Azerbaijan. Only UEFA's hesitation to eventually exclude group rivals Russia (who due to a suspension played only six games) prevented Denmark from being ready for the World Cup.
The last two groups are more balanced. Iceland are one point clear of the Netherlands in their group after a 1-0 away win against the Czech Republic on Tuesday. The Netherlands beat Iceland last year, but drew against the Czechs both at home and away. The Netherlands have a home against Iceland in the last round and can decide then.
Italy had taken the lead in the group long led by Switzerland after Tuesday's 1-0 win in Thun with a goal by Cristiana Girelli in the last minute. Switzerland won 2-1 at Palermo last year, but recently dropped their first point against Romania and are now two points behind Italy.
The nine teams that will be number two in the European World Cup qualifiers will all be vying for a World Cup spot. The three highest rankings (based on qualifying results) go straight to the play-off finals, while the other six meet two and two in the semi-finals. Two of the three final winners are ready for the World Cup, while the third (again by ranking) will be out for an intercontinental rematch in Australia or New Zealand next year.
With a 2-1 win over Poland, it was clear that Norway could in the worst case be number two in their group and earn a rematch for a place in the World Cup.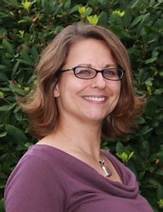 "Infuriatingly humble coffee guru. Travel practitioner. Freelance zombie fanatic. Certified problem solver. Food scholar. Student."