Lotta Udnes Weng, Mikael Gunnulfsen and Silje Theodorsen walked the first three stages for the winning team in the relay over 4 x 5 kilometers.
For Gunnulfsen and Theodorsen it was the first World Cup victory of their careers. Neither of them has ever been a member of the national team.
Gunnulfsen was in a brilliant mood after the win. Just over a week ago, he was disappointed and criticized the national team management when he did not make the team at the Lillehammer race.
On Sunday, the whistle has a very different sound.
– This is the biggest day of my career. Raw cement, raw Silje and raw Lotta. We fool everyone by bringing the best in Norway 2. Have you heard of anything new? Fooled by Monsen?, said Gunnulfsen, referring to national team sprint coach Arild Monsen, who was primarily responsible for selecting the Norwegian team.
– This is completely raw, specified by telemarker Gunnulfsen.
– Almost silent
– It's nice to have a hatch there, said broadcaster Simen Hegstad Krüger. He did a last leg push that no one could respond to.
There are two classic stages and two free technique stages for both sexes. Lotta Udnes Weng, Mikael Gunnulfsen and Silje Theodorsen went on another stage for the Norwegian 2nd team.
– This is very fun. I got a good starting point. It's been great running the relay for Norway. I wouldn't have thought of this before the weekend started. I am almost speechless, said Theodorsen.
Big jerk
Anne Kjersti Kalvå, Martin Løwstrøm Nyenget, Heidi Weng and Emil Iversen play for the Norwegian first team.
For Sweden, Maja Dahlqvist, William Poromaa, Frida Karlsson and Calle Halfvarsson went.
Krüger took control of the win in the final stage after great movement along the way, while Iversen raced past Halfvarsson in the race for second place.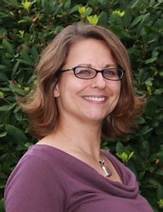 "Infuriatingly humble coffee guru. Travel practitioner. Freelance zombie fanatic. Certified problem solver. Food scholar. Student."