Aalbu goes to Vålerenga – Stabæk sends a joking message
Andreas Aalbu (33) changed jobs from commercial manager at Stabæk to the same position at elite league rivals Vålerenga.
Aalbu will continue his work until the notice period at Stabæk and will carry out his duties for the rest of the year, it says on the Stabæk website.
– Andreas felt this was a challenge he could not refuse. "He was a highly valued employee at Stabæk, and of course this is a shame for us," said general manager Jon Tunold.
Aalbu received a funny message on the way to Oslo:
"Aalbu has had good experience of the Obos league as a player and manager, and nothing would please us more than for him to experience the Obos league again with Vålerenga in 2024," wrote Stabæk. The message is accompanied by a smiley face.
Aalbu is happy with the job change.
– For me, there is nothing bigger than this. Vålerenga Football is one of the biggest and strongest brands in Norwegian sport. "I feel very wanted and I hope to continue the good work that has been done, and at the same time it is very motivating to be part of a journey where Vålerenga can hopefully reach its potential, both on and off the pitch," he said to the Vålerengas website. (NTB)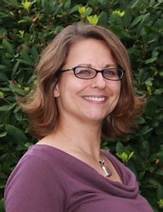 "Infuriatingly humble coffee guru. Travel practitioner. Freelance zombie fanatic. Certified problem solver. Food scholar. Student."