Erling Braut Haaland scored five goals for Manchester City against RB Leipzig in just under an hour tonight. This was the first time the Norwegian had scored five goals in a club game. After the match, he took the match ball and thanked the crowd.
– No, I do not. I don't know, Haaland replied to TV 2 when asked if he understood what he was involved in.
– Great feeling. I can't describe the feeling, and I'm happy, he continued.
The forward has previously scored four goals in a game in the Bundesliga for Borussia Dortmund and in the Eliteserien for Molde against Brann. His record is nine goals for Norway in their U20 match against Honduras, which ended 12-0.
As Brann wrote on Twitter:
We only conceded four against Haaland.

Fire > energy drink.

— Brann sports club (@skbrann) March 14, 2023
Manager Pep Guardiola withdrew Haaland after less than an hour's play, bringing the party to a halt. Therefore Haaland never got the chance to become the first player to score six goals in a Champions League game.
– He had a few comments for Pep when he left here, said TV 2's Erik Thorstvedt of Haaland.
When asked if he reports little to Guardiola and wants to play more games to set that record, Haaland told TV 2:
– Yes of course.
– I told him (Pep Guardiola) when I left: "I would love to score a hat-trick double". But what can I do? Haaland told BT Sport.
Guardiola had the following to say at his post-match press conference with a twinkle in his eye:
– If he reaches it when he's 22, then he'll be bored in the future!
Luiz Adriano (Shakhtar Donetsk against BATE Borisov) and Lionel Messi (Barcelona against Bayer Leverkusen) have previously scored five goals in the Champions League.
"You know I'd be mad if I were Haaland and replaced now," journalist Sid Lowe wrote on Twitter.
Announcing Real Madrid's "bold" offer
Haaland has a total of 32 goals in 25 matches in the Champions League.
"This is the most ridiculous goalscorer I've ever seen," wrote the BBC's Simon Stone.
"Now Haaland has to change clubs, this is not working, think how many more goals he will score at the right club", ironically Kjetil Rekdal wrote on Twitter.
"What a phenomenon. 33 now. As much as Morientes", wrote commentator Kasper Wikestad – referring to his Champions League goals tally.
"Absurd", is the short message of Jesper Mathisen, sitting in the TV 2 studio.
"And they say Manchester City are the worse team with Haaland", wrote Michael Owen and ended with a laughing emoji.
The tip refers to an ongoing debate that has been ongoing throughout the season.
Now Haaland has to change clubs, this is not working, think how many more goals he will score at the right club
.

— Kjetil Rekdal (@RekdalKjetil) March 14, 2023
"A cyborg sent from the future to score a Champions League goal", wrote the BBC in it live updates.
Football legend Alan Shearer posted five clapping emojis on Twitter – that's it.
Wild night at the Etihad.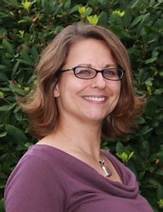 "Infuriatingly humble coffee guru. Travel practitioner. Freelance zombie fanatic. Certified problem solver. Food scholar. Student."