Hokus Pokus Stores the Sivertsens have one month to leave the store location. The reasons given by the owners said that there are demons in the products they sell, and this creates "bad energy".
– We were told that there were demons in the decorations we were selling and they were not aware of the fact that we would be in the building and create bad energy, Barbro Sivertsen told VG.
Øksnesavisa mentions the case first.
Since December last year, married couple Barbro and Max Tore Sivertsen have been running the Hokus Pokus store on Myre in Vesterålen. The shop is described as a gift shop that sells, among other things, interior design, hygiene products, various food products and clothing.
It is the Family Church in Myre that has a shop location. In January, the church will summon Barbro Sivertsen to a meeting to discuss order rules, he said.
But suddenly he received dismissal in his hands.
– To be honest, I'm a bit arrogant. I was called to a meeting about the rules of conduct, then suddenly I was dismissed.
VG has contacted Family Church, which does not wish to comment on the matter.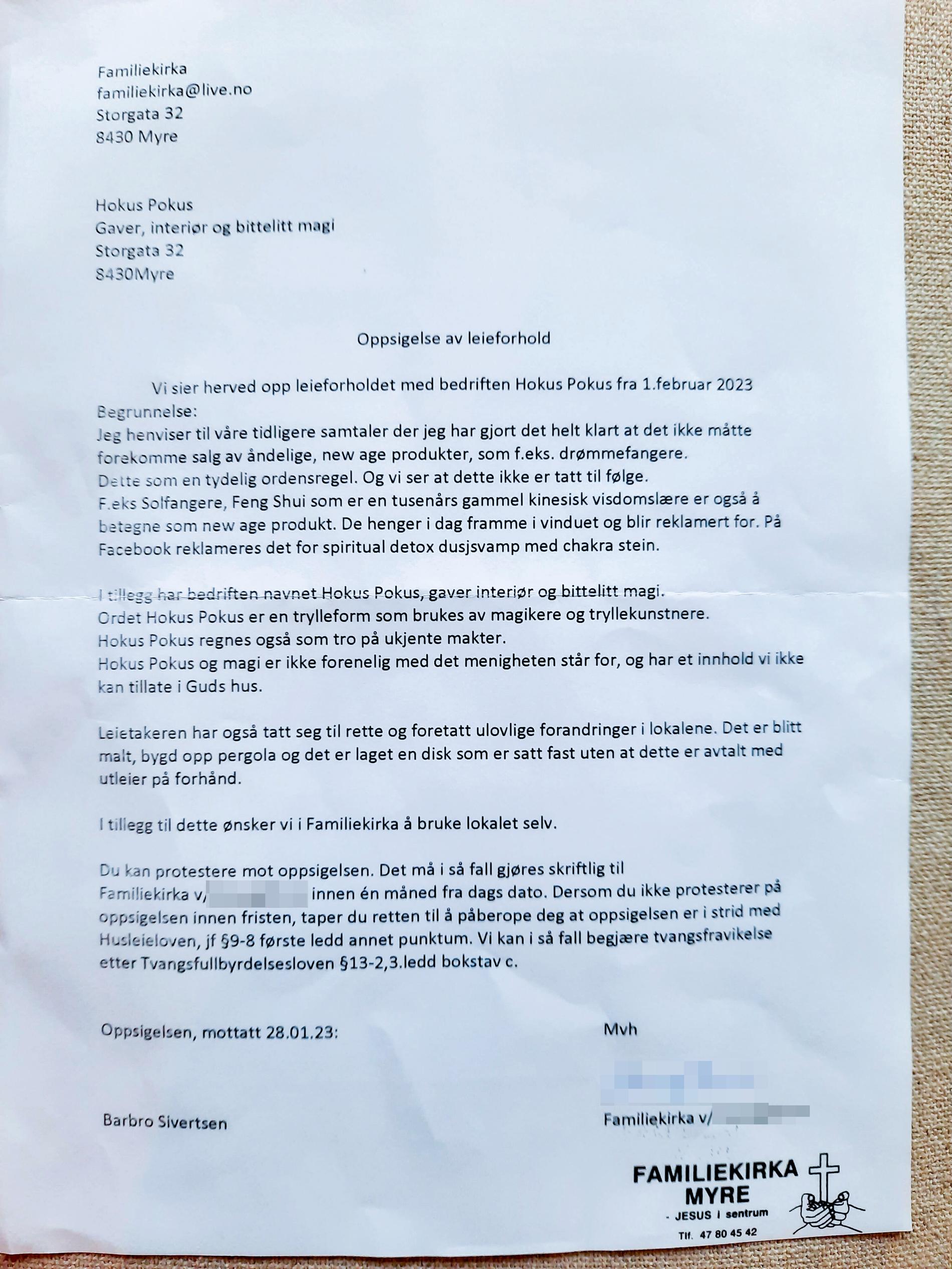 "Considered a belief in an unknown power"
Sivertsen says there are definitely two products that congregations find particularly problematic:
Crystals in the windows that would "catch the sun" at sunrise, and soap with crystals in it.
The congregation also reacted to the shop's name Hokus Pokus, because it is associated with "unknown forces".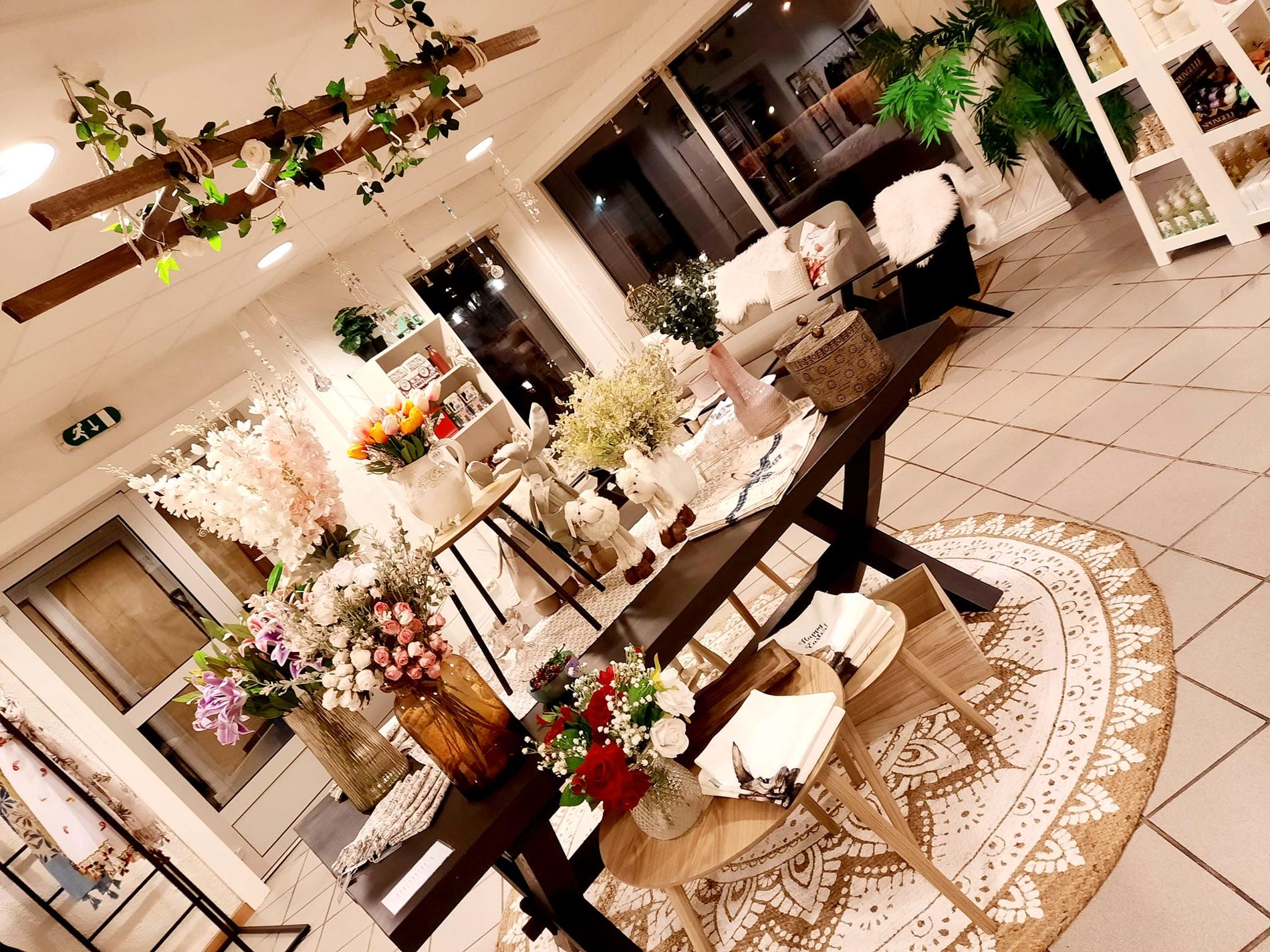 The notice of termination, which VG has sent, states, inter alia:
"I am referring to our previous conversation where I made it very clear that there should be no selling of spirituals, new agenew ageNew Age is a term for a religious movement with a background in hippie culture and new religiosity. This term includes many directions, such as yoga, astrology and shamanism. products, such as dream catchers. This is a rule of thumb. And we see that this has not been taken into account."
"The word Hocus Pocus is a spell used by witches and conjurers. Hocus Pocus is also thought to believe in unknown powers. Hocus Pocus and magic are incompatible with what the church stands for, and have content that we cannot allow in God's house" .
VG has also looked at the tenant's contract, where Hokus Pokus is listed as the shop name. This was signed by the congregation when the shop started.
– Don't understand
At a meeting after that, Sivertsen is said to have been told that some of the items in the shop contained demons, and this had created "bad energy".
– I'm so confused about it. Neither of us is an alternative, and I have no alternative in store, said Sivertsen.
– When we moved, they said they hoped we wouldn't sell tarot cards tarot cards The term is most often associated with divination, where certain cards are associated with special powers or meaningsand dream catcher, and no problem.
Sivertsen said that he also brought angels to the shop, because he wanted to be on good terms with the congregation and he wanted to be there "for their part".
Sivertsen stressed that he didn't want to hang anyone, but that the sacking would have major financial ramifications. The couple had to move shops and now have rents three to four times higher, he said. They should have been moved in mid-March.
– We were supposed to leave after a month, but we need another fifteen days. "They accepted the condition that we wouldn't pay last month, because that's a huge burden," said Sivertsen.
After the case was mentioned in Bladet Vesterålen, the couple received several comments from customers of the store, said Sivertsen.
– There are a lot of comments online and a lot of people dropping by and saying that it doesn't work and it must be a joke.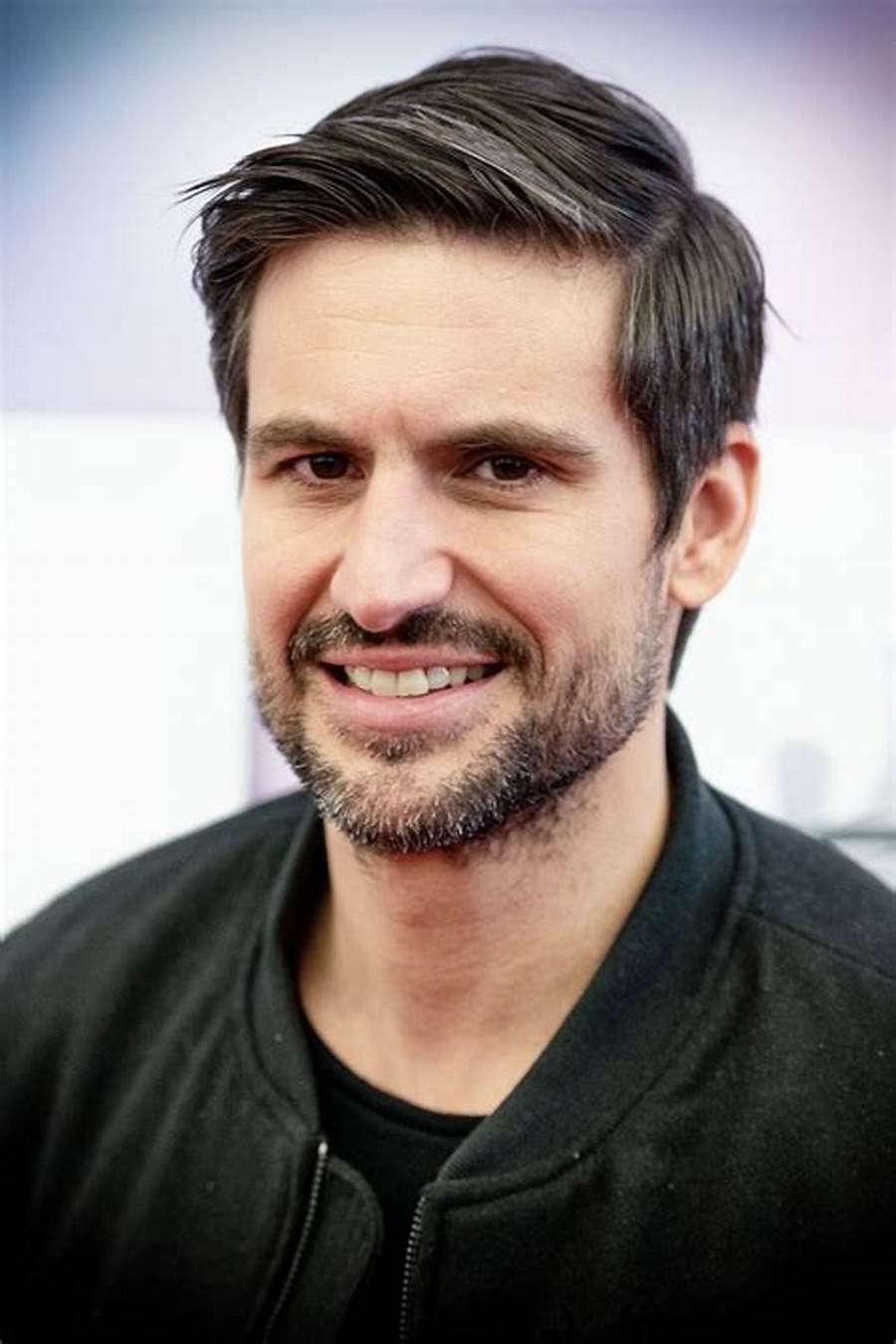 "Hardcore zombie fan. Incurable internet advocate. Subtly charming problem solver. Freelance twitter ninja."