This is the first time a group of Norwegian student volunteers has developed, built, delivered and communicated with a satellite in space on their own.
Student organization Orbit NTNU has made contact with its first satellite, Selfiesat. This happened at 21:25 on August 29.
The student organization says the next few days will be used to analyze the data and start up the rest of the systems on the satellite, making it possible to take "selfies" from space in the future.
– Satellites show that students with commitment and free time can achieve the most extraordinary things, wrote Ulrik Falk-Petersen, who heads the NTNU Orbit, in a press release.
More than 150 students have contributed to making this project a reality.
Build with SpaceX
The SelfieSat was sent into space in May, aboard SpaceX's Falcon 9 rocket.
SelfieSat will take the world's first selfie from a satellite in space. An external LCD screen displays images submitted by the public. The camera mounted on a folding selfie stick takes a picture of the screen with the Earth in the background.
The aim of this project is to inspire and bring space a little closer, and show how space is accessible to most people.
SelfieSat's last orbit is a low Earth orbit in the range of 530-558 km.
Hill station in Trondheim
SelfieSat is connected to the NTNU student ground station, a radio tower in NTNU's offices in Trondheim. From here, students will send and receive space selfies, status updates, and sensor data at regular intervals.
A specially trained operations team will handle all commands and assignments for the satellite.
Now the student organization is also working on the launch of the FRAMSat-1 satellite, which is planned to be launched from Norwegian soil in 2023. This satellite was built with the experience and technology from SelfieSat, and will be the first to be launched into orbit from European soil.
About NTNU Orbit:
NTNU orbit is a student organization where students from various fields of study build small satellites (CubeSats) alongside their studies. The organization stems from a previous student satellite project at NTNU, and took its current form in 2018. Students at Orbit NTNU are self-employed, but receive support from the university. The main goal of Orbit NTNU is to provide opportunities for students to learn how to build satellites, regardless of their field of study, as long as there is a commitment and willingness to learn. SelfieSat is Orbit's first satellite, and it was launched into low Earth orbit in May. FRAMSat-1 is Orbit NTNU's second satellite project. Everyone from first-year students to doctoral scholars have helped build the satellite.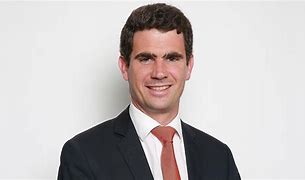 "Music maven. Evil pop culture lover. Unapologetic creator. Friend of animals everywhere."