Ola Vigen Hattestad will not continue on the coaching staff of the women's national cross-country team. Thus, a completely new team must be ready ahead of next season.
Hattestad tells about departure in a NRK interview. In the future, he will prioritize family.
"I think it's been two really fun years with the women, but the terrain is demanding to maneuver," he said.
The 39-year-old had a daughter last summer. He feels guilty for not being home anymore, and the coronavirus pandemic is making things worse.
– I get pulled in both directions when I'm at home. "It has been demanding, especially this year, and has gone beyond my focus," said Hattestad.
– As the coach of the national team, you must be available at all times. That's how it should be. The girls deserve it. I expected that even though I was a player.
As an active player, he won Olympic and World Cup gold in cross-country sprints.
Ole Morten Iversen recently announced that he does not wish to extend his tenure as head coach of the women's national team. He has held the role since 2018.
Hattestad thinks that being a coach for a large elite team that brings together sprinters and long-distance runners is demanding. In such an environment, there are a number of compromises.
– I've missed the course setting for the training work you do especially in sprints, he said.
As cross-country manager, Espen Bjervig will be responsible for putting together a new coaching team for the women's national team.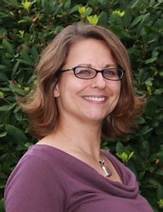 "Infuriatingly humble coffee guru. Travel practitioner. Freelance zombie fanatic. Certified problem solver. Food scholar. Student."