The Ministry of Health has found a way for nurses and doctors from Ukraine to start working in the Czech Republic immediately. He would first start an apprenticeship of three months to a year. When they pass the exam, they can stay permanently. According to the resort, it is important for Ukrainians to learn Czech, but this is not a prerequisite for starting. Due to the language barrier, health professionals now often work in less qualified positions.
"We have read the law completely so we know how to hire anyone who is from a country outside the European Union," Deputy Health Minister Jakub Dvořáček told Aktuálně.cz. According to him, the resort has finally found a fast and safe way to allow Ukrainian doctors and nurses to work in their fields in the Czech Republic. If they find a hospital that accepts them, they can get to work immediately. General practitioners have not been affected.
"The most reasonable and fastest way for us is to start with a three-month internship, which can start immediately," explains Dvořáček. Nurses must have an invitation letter from a hospital that will accept them for internships, a passport, a certificate of good behavior and proof of medical fitness. He did not have to show a diploma from school to enter the hospital. In addition to the above, doctors must also have an education certificate officially translated into Czech or an official statement from a certified doctor who will supervise them.
Documents will be assessed by the Ministry of Health and permits will be issued for internships. During these three months, nurses and doctors do not have to have the so-called nostrified diploma. Nostrification means that university education from abroad or part of it is recognized as equivalent education obtained in the Czech Republic.
For three months, Ukrainian paramedics will work under the supervision of a certified paramedic. "It makes sense in an inpatient facility, where quite a lot of Ukrainians are already working today, so it's easier to keep an eye on there," explains Dvořáček. Therefore, he believes that Ukrainian medical personnel will be recruited mainly by hospitals that already have Ukrainian or Russian-speaking staff. On March 1, the Czech Medical Chamber registered 693 Ukrainian doctors.
The internship can be extended for up to one year, but in this case a diploma nostrification is required. The person will have three months to get it. But he will continue to work under the direction of another employee. Extension of placement can be requested repeatedly, but for a maximum of three years for doctors, and a maximum of two years for non-medical health workers.
In addition to hospitals, there are also psychological clinics, universities or regional hygienic stations on the list of accredited workplaces where it is possible to do an internship.
They will learn Czech "on the go"
According to Dvořáček, it made sense for the paramedics to treat their compatriot specifically. However, as they will be working under supervision, they can also assist in the care of Czech patients. However, it is not a requirement that the health worker starting the internship can speak Czech. However, according to the deputy, it is important for them to study the language intensively in the meantime. Therefore, the Ministry plans to increase the number of Czech language courses for health professionals.
If the health care professional decides to stay in the hospital after the internship, he or she must pass an approval test and at the same time speak the language. "If a certain medical professional doesn't pass the graduation exam and doesn't study Czech at the same time, it doesn't make sense. But I think it's long enough for it all to end," notes Dvořáček.
If there are still people who want to cheat, according to him, the officers will immediately find out. "They will soon see how that person works. This will immediately rule out those who may have fake diplomas that are happening in Ukraine."
According to him, the ministry is also deciding whether to simplify the approval test for doctors. "For example, does a practitioner for children have to take a pathology exam. But again, we can't go astray so as not to release someone into the system who wouldn't be professionally qualified," explains Dvořáček.
Jiří Kalenský, director of the Jilemnice Hospital, explained that when a surgeon with fifteen years of experience came along, he had to pass an exam in another area, which he had not studied in years. "If these are people with years of experience, then it doesn't make sense to test them in an area they don't work on," he said.
Kubek: Let's give the doctor time to study
The ministry's proposal was supported by the chairman of the Czech Medical Society, Jan Evangelista Purkyně, těpán Svačina. He believed that in the current situation, there should be a way for exceptions to be found. This refers to the situation after World War II, when many doctors were also unable to prove their diplomas. "Ministries are definitely following the current EU rules," Svačina said.
In contrast, the president of the Czech Medical Chamber, Milan Kubek, disagreed with the plans for a professional internship. "Ukrainian doctors already have experience, they are not left behind," he said. According to him, the state should not force doctors to do menial work. "If they work as paramedics, helpers in hospitals or at UA points, we will solve our problem with a shortage of paramedics, but it is unfair to them," Kubek warned.
According to him, Ukrainian doctors should be able to start working as full-time doctors as soon as possible. To do this, they must pass a language and approval test, which according to Kubek, could take about a year. Therefore, he proposes to abolish professional practice that precedes approval tests.
During the internship, according to Kubek, foreign doctors are often abused as cheap labor. "Internships are at least half a year and then usually extended because they can't take the graduation exam because they don't have time to study and there's no one to help them," he said.
According to Kubek, the state must provide more space for health workers to study for exams, for example finding accommodation or babysitters. "If they want to pass the exam, they have to study, not work," he said. The Medical Chamber demands that medical staff have intensive Czech and medical language courses so that they can pass the approval exam. He also called for all costs to be borne by the state or for Ukraine to be able to complete additional paperwork.
According to the head of the Association of Nurses Martina ochmanová, mastering the Czech language is also important. "Over years of experience, the language barrier seems to be the biggest problem. Health care is about communication – with patients, staff, it's teamwork and the team has to be able to agree. So I would definitely be scared if there was a reduction in language requirements," he said.
Ukrainians are already enrolled in the hospital
For example, Jilemnice hospital has hired two nurses from Ukraine, but only for additional work. "We hired them in the catering business, where they did additional work, for example by scraping carrots. There were people who spoke Russian, but had been instructed to speak as much Czech as possible. At the same time, they started a Czech language course. , said director Kalensk.
According to her, Ukrainian women must first learn Czech and pass a language test in order to work as nurses. "We educate them at our expense, but if the state works, of course there will be enough lecturers needed," he said.
The General University Hospital in Prague and the University Hospital of Ostrava have seen interest in the work of Ukrainian healthcare professionals. "In the next few days, two nurses will come to our job and two doctors will come for admission interviews," said Petra Petlachová, a spokeswoman for the Ostrava hospital.
If doctors decide to stay in the Czech Republic in the future, it could solve their shortage problem. "Twenty-four hour care is provided by systematic violations of the Labor Code and circumvention of applicable regulations," explains Kubek. However, he believes that there are not many doctors among the refugees. "They probably won't be willing to leave the patients in Ukraine who need them more than the patients in our country," Kubek said.
According to the director of the Bulovka University Hospital in Prague, Jan Kvaček, public health care capacity also needs to be considered. "Legally, we have an obligation to take care of refugees as well as Czech citizens," he said. According to him, the pressure on system capacity and waiting time for doctors will increase. However, according to the chair of the Svačiny Medical Society, there is a shortage of healthcare professionals in only a few areas. "The situation is tragic in pediatric practice and this is a huge problem with the number of children among refugees," he said.
However, the Ministry of Health does not yet plan to involve Ukrainian practitioners. It may also be because communication between GPs and patients is more difficult than in hospitals. The practitioner is alone in the operation, while at the hospital the doctor has other colleagues who can help him with communication.
Video: The current government is opting for a more expensive solution to the refugee crisis with a worse ending, Hle warns
Refugee camps and negative phenomena could be established here, or the government decided to give more support to refugee stratification, said Daniel Hle. | Video: Daniela Písařovicová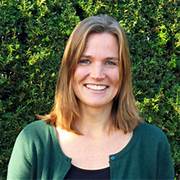 "Certified bacon geek. Evil social media fanatic. Music practitioner. Communicator."