FIFA increased prize money for the women's soccer World Cup by 367 per cent. Among other things, this ensures that each player is properly paid for their efforts.
In total, the International Football Association (FIFA) will pay 152 million dollars, the equivalent of 1.68 billion kroner, during this summer's championships in Australia and New Zealand.
Of these funds, 1.22 billion was pure prize money, while 339 million was set aside for preparation and 127 million was used to compensate the players' clubs.
For comparison, 30 million dollars in prize money was shared in WC four years ago, when the total pot was 50 million dollars.
FIFA introduced prize money at the Women's World Cup for the first time in China in 2007. Then all participants shared 6.4 million dollars.
– FIFA has listened to the voices of the players. Now we have taken a step towards greater equality in our sport at the highest level, commented international players' association Fifpro, according to AFP.
Ear tags
What's new this year is guaranteed cashouts for every player. For participating in the group stage, each of the 736 players is guaranteed NOK 332,000, while the players who win the tournament will get under NOK three million each.
According to the so-called FIFA benchmark report from 2022 the average salary of paid female footballers is NOK 140,000 a year.
There will also be significant payments to national associations. Here's an overview based on how far you've come in the tournament:
Player:
Group play: 332,000
Round of 16: 663,000
Quarter-finals: 995,000
4th place: 1.82 million
3rd place: 1.99 million
2nd place: 2.16 million
1st Place: 2.99 million
Federation:
Group allowance: 17.25 million.
Round of 16: 20.68 million
Quarter-finals: 24.1 million
4th place: 27.14 million
3rd place: 28.86 million
2nd place: 33.34 million
1st place: 47.43 million
Norwegian money party?
Norway have ended in a World Cup group with New Zealand, Switzerland and the Philippines and should have a good chance of advancing to the cup games. As a result, significant amounts of prize money may flow to both the Norwegian Football Association and Caroline Graham Hansen and other players.
NTB informed that FIFA has taken action in terms of preparation and facilities. Women should have the same aviation standards and training facilities as men in restrooms, and this contributed to an increase in the budget for preparations from NOK 127 million in 2019 to NOK 339 million this year.
At the same time, it is up to the man in terms of the total prize money. At last year's Qatar World Cup, $440 million (4.86 billion kroner at today's exchange rates) was paid out to 32 teams.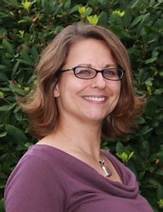 "Infuriatingly humble coffee guru. Travel practitioner. Freelance zombie fanatic. Certified problem solver. Food scholar. Student."