As Hungarian voters choose their candidate for prime minister in legislative elections on April 3, the RSF calls on the leading candidates to make press freedom and the right to information a priority for future governments. In recent years, many private media outlets have been subdued or silenced, through political-economic maneuvers or takeovers by oligarchs close to power, with Hungary being the real "counter-model of press freedom" in Europe. The latest influential independent media are subject to permanent political, economic, and legal pressure, from the banning of radio stations critical of the government to the use of Pegasus surveillance software against certain journalists.
The need for independent and reliable information is made even more pressing by the information war sparked by Russia's aggression against Ukraine: the public and partly private media in Hungary, which have long been turned into organs of political communication, spread elements of Kremlin propaganda. At the beginning of the Russian invasion, a very influential national news agency MTIthat works – according to a latest survey journalism – under the direct orders of the government, to the extent replace the word "war" with the phrase "military operation" in its content, moreover, it is widely circulated in the media because of its gratification. The use of this expression, in the language of Russian President Vladimir Putin, was later used to support the Hungarian government's ambiguous stance on EU sanctions against Russia.
"At a time when Russia returns to Soviet censorship and propaganda practices, Europe needs a Hungarian government that promotes reliable information, independent media and makes the EU strong and credible in defense of journalists and press freedom", said RSF's representative to the EU, Julie Majerczak. "If the future government does not take concrete steps to dismantle the political system of media concentration and a deliberate attack on their independence, Hungary risks becoming a black hole of reliable information." added the head of RSF's EU/Balkan office, Pavol Szalai.
During March, Julie Majerczak and Pavol Szalai advocated for press freedom and the right to information with the leading candidates for the post of Prime Minister. During a videoconference with RSF on March 8, opposition candidate Peter Marki-Zay pledged "to make press freedom and the right to information a priority and to speak publicly during the election campaign." He also called press freedom an "important, if not the most important" issue for "preserving democracy in our country."
RSF also contacted the Secretary of State for International Communications, Zoltan Kovacs, a spokesman for Prime Minister Viktor Orban, a candidate for his own election. Unavailable for an interview due to the crisis in Ukraine, he promised to respond to RSF's request by email. However, the organization did not receive any response within the agreed deadline with its team.
The RSF has asked the major political powers to regulate their actions for the sake of press freedom and the right to information around four main axes.
Public media independence
First, candidates must commit to making the public media and regulators independent of the ruling parties. In particular, it is important to ensure balanced representation in the Media Council, the latter of which has greatly exceeded his powers in political interests, in particular by arbitrarily refusing to renew independent media licenses. club radio in early 2021.
Transparency on country ads
Second, the distribution of state advertisements must stop being used in an obscure way as a tool of political pressure, which is used, among other things, against independent sites. index.hu before falling in 2020.
Shorter response time for requests
Third, RSF asks candidates to commit to ensuring fair access to information for all media, in particular by reducing the deadline for responding to requests made under the law regarding free access to information from 45 days, extendable to an initial 15 day period and by ensuring non-discriminatory access to press conferences for all journalists, especially during the pre-election period.
The repeal of the law criminalizing the spread of fake news
Finally, candidates must pledge to fight state pressure on journalists and their sources, by repealing laws that provide for up to five years in prison for spreading fake news, but also by ensuring criminal investigations are conducted. Transparent and rigorous scrutiny of journalists critical of the government through Pegasus spyware.
Hungary is currently ranked 92 in the RSF 2021 World Press Freedom Index.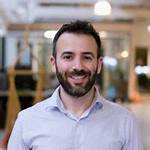 "Reader. Future teen idol. Falls down a lot. Amateur communicator. Incurable student."