Former England and Liverpool profiler Stephen Warnock actually put it pretty well on BBC radio:
– We thought this match might end in a draw…
This is not how it goes:
Sky Sports reporter Charlotte Marsh follows the match from the sidelines. He was astonished by what he saw.
– I can't believe what I just witnessed. Norway has a squad full of players from the best teams in the world. They have won the Champions League several times, several league titles from the best leagues in Europe. And they had just been ridiculed 0-6 in the first half by England ruthlessly, he insisted.
England's players were also impressed by what was delivered in Monday's EC game. Beth Mead, who scored three goals, said she was left speechless.
– I don't think I've ever dreamed of anything like this, Mead said.
"What a beating"
British newspapers instead tried a pun on the day after the 8-0 win over Norway.
"Hell beating" was the Daily Telegraph's headline. This is taken straight from Lillelien's classic radio tirade after Norway's side beat England 2-1 in a 1981 World Cup qualifier, which British The Observer called the most iconic commentary performance of all time.
Otherwise, there are plenty of titles playing at number eight. "Gr-EIGHT night" wrote Metro, while the Daily Star declared the British display a "BEST show".
Former Arsenal and England player Ian Wright followed the match as an expert for the BBC. He praised the English team after appearing convincing.
– This is a great team that is coached in a good way and full of confidence. I can feel the potential of this English team. "They put on a show I'd never seen before," Wright said.
– What's going on here?
Wright's Rosen is widely credited with England coach Sarina Wiegman, who has enjoyed great success with England since she took over in September 2021. England are now unbeaten in their last 16 matches.
Wiegman himself was happy after Norway's victory.
– We didn't expect to win so much, but we played very well. "We really took advantage of their weakness and we are very happy," he told the BBC after the game.

The England manager said he was completely shocked by what happened on the pitch against Norway.
– What's going on here? That question crossed my mind. "Norway had no answers, we created chances, scored and it was great to watch," he said.
Surprised
In front of NRK confess Wiegman that the victory was easier than they predicted. He believed that Martin Sjögren's actions had little effect.
"They went five at the back but we got so much space that we could still play our game," said Wiegman, who was surprised that Norway had not put more pressure on England.
Beth Mead wreaked havoc on England's right flank and was named the best player on the pitch. He was surprised that the Norwegian bench had not taken action earlier.
– Yes, I guess I am. When things don't go the way they should, you often go to plan B. Maybe they tried, but we got better, says Mead.
– Norway does not appear
The 0-8 loss to Norway was the biggest loss in the history of Norwegian women's football. It is also the biggest win in the history of the UK and EC.
Wiegman, known as a kind but tough woman, had this to say about the opposition they faced on Monday:
– Norway didn't have the best game today. We are very pleased with its performance. "We showed how good we are," he said.
How far will Norway go into the EC?

Ellen White, who scored twice against Norway, would disagree that the match was easier than she previously thought.
In front of NRK, he said the following about the 8-0 win:
– The match was really challenging. We came very focused, but Norway started well in their entry game. The first ten minutes were very difficult, but the first goal really gave us a lot of momentum which we continued to use. "The goals just came and I thought our performance was great," he said.
Fara Williams, a former England player, covered the match for the BBC. He was naturally unimpressed by what he saw from Norway.
– Norway is weak and inferior, they don't really show up, is his decision.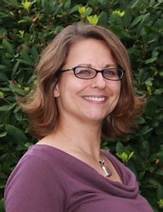 "Infuriatingly humble coffee guru. Travel practitioner. Freelance zombie fanatic. Certified problem solver. Food scholar. Student."