Several profiles of Norwegian cross-country skiing stand above the traditional Christmas and New Year's Tour de Ski competitions. Among them Helene Marie Fossesholm, who had a terrible time qualifying for the WC.
On Tuesday, it became known that he along with a number of other profiles would not be participating in this year's Tour de Ski.
Fossesholm had devised another plan that would take him to the WC. He had realized the seriousness of the situation.
– I have to toughen up, he said at first.
Because in an interview with VG after placing 14th during the World Cup in Davos last weekend, the 21 year old answered how he will break into one of the long haul teams for the championships in Planica in February and March.
– Won't be dear mother
He excelled at the National Championships and World Cup weekend in Les Rousses, France in January to convince coaches he had something to do with Norway's World Cup team.
Fossesholm dreams of qualifying for the opening 15 kilometers with a ski change and practice dream of the 10 kilometers freestyle during next year's championships.
National team coach Stig Rune Kveen was present in Davos. He was very pleased that the student was included in the top 15 in the 20 kilometer race.
But he was clear that Fossesholm still needed time.
– But how do you see his chances of getting into one of the WC teams, when the others are giving their best races?
– That's what's good about the women's team now. This is high level. It wouldn't hurt mom to get one of the four restrooms. This is a tough proposition. But then came January, with lots of good competition, which made it possible to apply, said Kveen.
Because at the same time he himself was struggling, he saw some of his team-mates give the best race in the World Cup.
Anne Kjersti Kalvå, Heidi Weng, Ingvild Flugstad Østberg and Tiril Udnes Weng all looked like very safe cards for three individual lengths in WC. As you know, Norway has four venues for each World Cup practice.
In the 20-kilometre freestyle competition at Davos last Sunday, he came in 14th. Two minutes later, Jessie Diggins from the US won. However, he refused to stress.
– No, it doesn't help. Hard to come by. I know that too. I have to do what I believe in. WC is her big goal and if it did it would be a lot of fun. And if not, of course it's disappointing, he said and continued:
– But I can't even begin to think about the consequences, but did the job I thought I had to do and was in good shape in January.
– Takes time
It's only right to be part of history that Fossesholm put in a real workout last season.
The Olympic year wasn't great at all. But he has been trying to build himself up slowly but surely.
– It took time to start the machine which was not working. It's not just snapping your hand and working, sort of. But now I know it works. Last year I didn't know when the good days would come, he said.
As Television 2 It was reported earlier on Tuesday that Ingvild Flugstad Østberg will not be racing in Switzerland, Germany and Italy. Like Fossesholm, he excelled mainly in the two race weekends in January to qualify for WC.
Sprint trio Håvard Solås Taugbøl, Northug and Erik Valnes will also not be going to the Tour de Ski.
Sprint national team coach Arild Monsen stated that Valnes is recovering from the breathing problems he has had in recent weeks, but is not taking any chances in the coming weeks.
The same goes for Taugbøl, who is slowly but surely making a full recovery after the stretching injury he sustained a week and a half ago.
Even Northug reckons that, considering WC, he has little time left to compete in the Tour de Ski.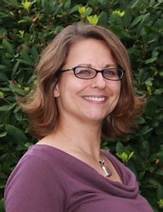 "Infuriatingly humble coffee guru. Travel practitioner. Freelance zombie fanatic. Certified problem solver. Food scholar. Student."