I was wrong – degaard is the right captain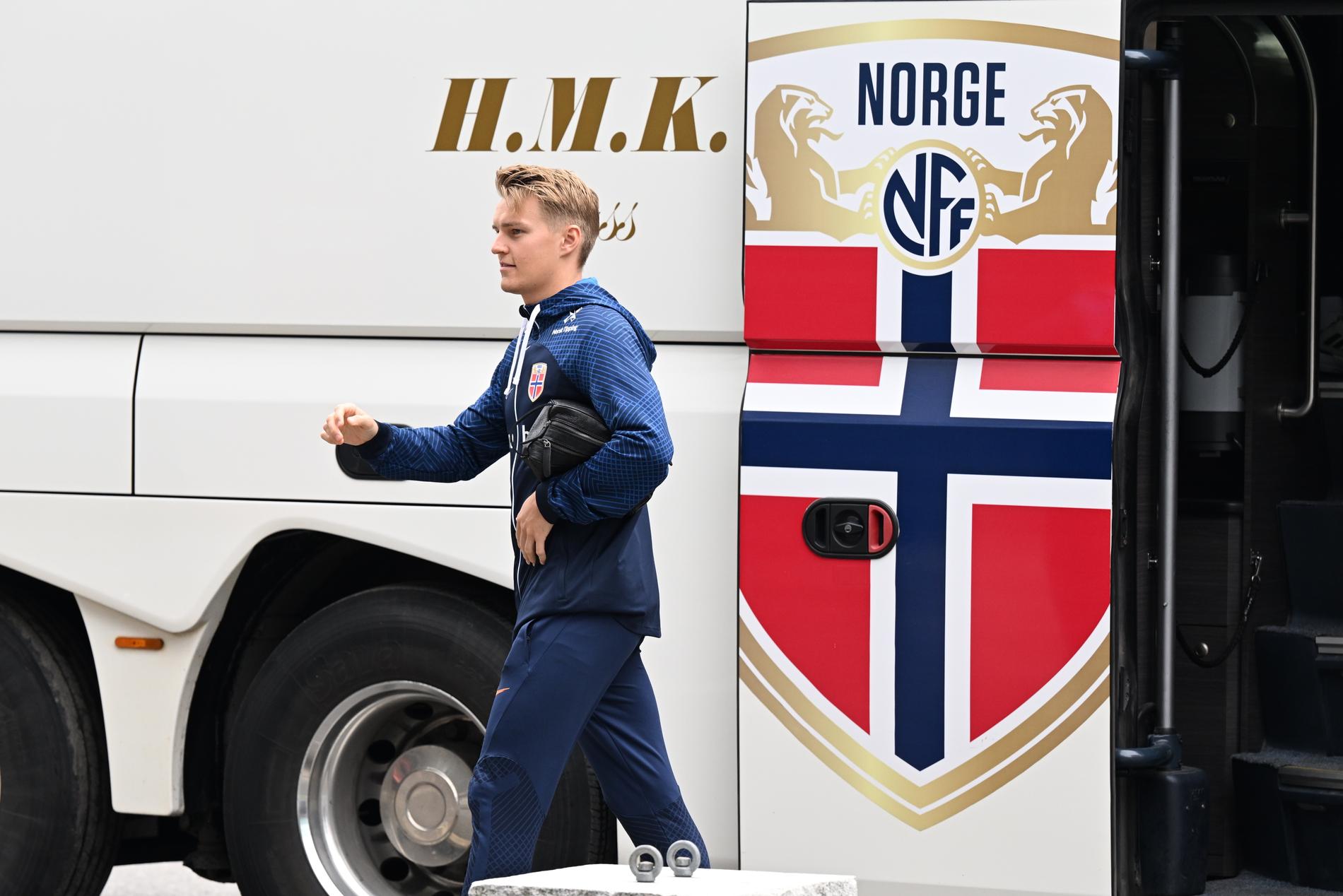 It's been almost 15 months since Martin degaard (23) was appointed captain of Norway. Opinions were divided at the time, even I was skeptical and a little surprised by the choice of Ståle Solbakken. But his development as a leader is, of course, going in the right direction.
This is a comment. Comments express the author's attitude
A very talented footballer, without a doubt. But not everyone is a group leader for that reason. At that time, in March 2021, Martin Degaard was loaned to Arsenal. In what seemed like an endless series of loans, with no foothold at any club for six years, I thought at the time that it was best for degaard to concentrate most on himself – and to a lesser extent on leading others.
Just to be in the best condition possible to be the best edition of "Martin, the super-talent from Dramamen".
In Norwegian football, as well as in the A national team, the role of captain, and all that entails, is not as important as in many other countries, where the captaincy is wider and expectations are greater for the players leading the team, and the message ahead.
And at first, the management of the national team also considered Degaard to be a slightly "weak" leader. It took time for him to master the role, and it is no coincidence that the security of the role came with a permanent transfer to Arsenal at the end of August last year (30 million pounds).
During the fall of 2021, degaard only became more and more attached to the team, getting better and better in the Arsenal jersey, which spread to work in the A national team. He has played his part in that role, the security that transfer to the London club gave him, trust and relationship with manager Mikel Arteta, who sees degaard's qualities better than most.
As Nils Arne Eggen always said: "Confidence isn't something you have, it's something you get."
And with confidence growing at Arsenal, comes confidence as a leader of the national team. degaard has always been liked by his teammates, coaches and leaders in the national team, without a doubt. But there is skepticism, internally too, as to whether he has the captain's material within him.
I think most people agree that he has – these days. It was then, in March 2021, that I appointed Sander Berge as the more natural leader and captain for Norway. I write:
"I would have chosen differently. Picking a captain isn't the most important thing in the world, but to me Sander Berge looks more like the captain type. Some players evolve into roles, and we've seen many examples of players not being seen as leaders, but going to be more responsible. It remains to be seen if that happens here."
My "choice" of Berge became, after a while, almost comical the entire time players were injured, or out of date for some other reason, until the meeting in March of this year…
Stefan Strandberg may be the surest leader on the team, but Martin degaard has proven, and will probably continue to grow, as a good leader. He became more confident in his role, led the national team in a good and reasonable way, thought about the things he was good at, and always came out as a good representative of Norwegian football.
degaard is the only one to have played all 14 international games since Ståle Solbakken took over as national team manager 15 months ago. And against Serbia on Thursday, he played his international A-number 40, just 23 years old.
In the fall, he was also relevant as Arsenal captain.
So it's easy to say now, but I did it anyway: Ståle Solbakken did the right thing, even though he wasn't sure about the choices he'd made so far, and I was wrong:
Martin degaard was a brilliant captain for Norway.
"Infuriatingly humble coffee guru. Travel practitioner. Freelance zombie fanatic. Certified problem solver. Food scholar. Student."