"I know it's a small thing because we're just athletes, a small part of the world, but I feel sport is quite important and sport is always used in propaganda. This was something that was considered in the beginning, tennis wasn't really going in this direction, but now it would be very unfair for Russian and Belarusian players, because this decision should have been made a year ago – he added.
Świątek admits that he is discussing the matter with other players. According to him, the ATP and WTA lack leadership in this regard.
"I felt that tennis, from the start, could do a lot more in showing everyone that tennis is against war," said Swiatek.
"I feel they could have done a lot more to emphasize that and convey their views, and help us do a little bit better in the locker room because the atmosphere was quite tense there."
Of the Russian and Belarusian players, Swiatek said: "It's not their fault that they have passports like that, but on the other hand, we all have influence and I feel that anything that is going to help stop Russian aggression, we have to go here when it comes to decisions taken by the federation
"It's easy to say, but when you face people face to face it's a little different. I shook hands with Daria Kasatkina, for example. She openly said that she was against war and her dream was to end wars," said the Pole.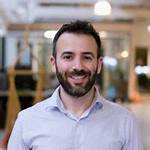 "Reader. Future teen idol. Falls down a lot. Amateur communicator. Incurable student."