07:03: "I'm not for slavery", Macron assures, defends RSA reforms
"I am not for slavery", Emmanuel Macron quipped on Wednesday, detailing his proposal to condition the RSA to about fifteen hours of activity, specifying that if these hours "are work, it is paid at least minimum wage".
"If the RSA beneficiary finds a part-time job, then he will be paid at least SMIC, but we will simplify the rules so that he can continue to be accompanied and not immediately lose all his rights", explained the presidential candidate M6.
He was responding to accusations by his opponents who claimed he wanted to make RSA recipients work for half the minimum wage.
07:01: Morning guest
In the Public Senate at 8 am.

: Brice Hortefeux, special adviser to Valérie Pécresse

At RMC at 7:40 am

: Julien Denormandie, Minister of Agriculture and Food

In France delivery at 07:50

: Nathalie Arthaud, LO presidential candidate

On CNews at 8:15 am.

: Jordan Bardella, president of RN

On Franceinfo at 8:30 am.

: Yannick Jadot, environmental candidate in the presidential election

On RMC/BFMTV at 8:30am.

: Alexis Corbière, representative of the French rebels
07:00: Welcome to a live broadcast devoted to political news and the 2022 presidential election campaign.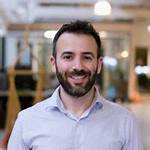 "Reader. Future teen idol. Falls down a lot. Amateur communicator. Incurable student."