– I'll be surprised if I win. I was at the bottom of the tip page when Star Wars started, says Bjørn Tomren.
That said, I will do my best on Saturday.
He had his chances against it, but had managed to rebuff the skeptics time and time again.
Tomren is now in the final with Alexandra Rotan.
– I hope to give people a proper final show. "This is the 10th anniversary, so it will be celebrated," said Rattan.
Reunion with previous winners
On Saturday, it's the tenth final party in Star Wars, and gunpowder will not be spared.
It will be a full house with guest judges Knut Marius Djupvik and Ingeborg Heldal.
In addition, there will be a preview with the eight previous winners and all of this year's participants.
The finalists will start the show with their own songs, and Tomren will be the first to bring Heine Bugge to the stage. Together they were Polkabjørn and Kleine Heine.

– That would be great, said tomrefjordingen.
– Start Star Wars as a self-critic
Alexandra Rotan will bring KEiiNO on stage. Together they will perform a song that means a lot to the 25-year-old.
– "Venus" is a song we wrote before Star Wars. It's about letting go of self-critical thoughts and believing that someone is good enough just the way they are. Just be me, he said.
– I started Stjernekamp as a very self-critical person, but got stronger during the competition, and was able to perform the song with the greatest pride on Saturdays!

The last party of all time
Bjørn describes Star Wars as a «shocking affair», while Alexandra describes it as a «fantastic experience».
– I have been friends for life, and I also grew up as an artist and a human being.
Both will miss the other participants and the community they belong to. But first it's a show.
– Will this be the last party of all time?
– Yes!, said Rattan.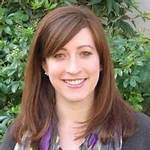 "Unapologetic social media guru. General reader. Incurable pop culture specialist."