Update: 17.04.2022 14:28
Released: 17.04.2022, 14:28
Golčův Jeníkov (Havlíčkův Brod) – At Golčov Jeníkov in Havlíčkův Brod, the 36th annual Jarmila Kratochvílová Run in the City takes place. A total of 97 runners from several categories took part in the 15 kilometer start road race. Ukrainian athlete wins. According to race director and world record holder Jarmila Kratochvílová, participation was good despite the two-year gap due to the coronavirus pandemic. He appreciated the runners from the region who did not miss a single year of the race.
Among them is Jan Anda from Chotěboř, born in 1967. He started out as a successful teenager. Today he finished on the starting field just after the first half, in the past he also stood on the podium with a time of 50 minutes and 23 seconds. "I'm very happy that the race after two years is we can enjoy it, we can run it," you said.
For the past two years, when the races were not held officially due to pandemic precautions, he kept running on the track. Even though it also means running in a hood. "We told ourselves that we were going to make it happen so Jarmila (Kratochvílová) knew that we didn't forget that we kept the tradition, but that it was like training," you said today.
Today's main race was dominated by runners from Ukraine. Among men under the age of 39, Mykola Mevša won with a time of 49:45. Viktorija Kaluznová won the women's Under-34 category, setting the course with a time of 54:08.
This program also includes a people's running competition for health. Significantly more people set off on the track through the city streets, which are about 1,200 meters long, than in the main race. Running for health is designed for all ages, including children. It is also possible to beat it with a scooter.
The start and finish of the Jarmila Kratochvílová Run is at TG Masaryk Square. This track has a height of 130 meters. There are no steep climbs on top, but the trails are challenging, especially because of the long hills in the village section of Chrtníč.
The first year of the race took place at Easter 1985. But Kratochvílová himself never ran. "Sometimes the children of my nephew persuade me to do it, but most of the time there is a lot of work here, not many of us for it," Kratochvílová explained his absence.
Athlete Ludmila Formanová has yet to conquer the track. A former guardian of Kratochvílová, he regularly participates in the races at Golčov Jeníkov as a spectator. "When I was racing it was a long time for me," he told Forman, who has focused on short tracks during his active sporting career.
Many years ago, the match run by Jarmila Kratochvílová was part of the Czech Cross Country Cup. "It was canceled a few years ago, now it's just a run through the city, where it's all about the movement itself," added Kratochvílová.
Jarmila Kratochvílová has held the world record in the 800 meters for almost 39 years. He was born in Golčov Jeníkov 71 years ago.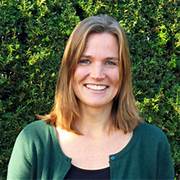 "Certified bacon geek. Evil social media fanatic. Music practitioner. Communicator."