Action entertainment is always at Zell am See-Kaprun. Cable cars on local glaciers run from early October to June, a dense network of bike trails wind their way along steep mountain slopes and around lakes, and wild rivers with foaming rapids instantly call for someone to descend on a raft. But this time our expedition chose canyoning.
At the rental shop at the bottom station of the areitXpress cable car, we pack sturdy wetsuits, climbing chairs, waterproof non-slip shoes and helmets. Then we hopped in the van and guided Tom to the start of the route – to the gorge under the rock walls, from which the wild streams of mountain rivers flow.
This was followed by a flash "safety training" focused primarily on the jump, where there were ten of us on the route. Above all, you don't have to wave your arms during the impact, but keep your arms crossed over your chest.
Chamois and mountain goat
Everything was clear and we headed downstream. At first we went to the rock, after a while we walked on our ankles in the water, on our knees, on our waists and finally arrived at the first part where we swam. The water is icy cold, but the neoprene heats up and also acts as a life jacket and lifts reliably.
He jumped into the water from a different height.
Photo: Roman Zvarič
After a while, it was time for the first jump – from a rocky plateau about five meters above the surface to a small pool with crystal clear water. Tom jumped in first to prove to all the disbelieving Thomases on our expedition that there was enough depth in the pool. So we took a deep breath and gradually jumped up after him. A brief "flight" ending with an impact on the freezing water was such a fantastic experience we immediately climbed back into the rock to repeat it. And again.
Then we continued along the route. We took turns climbing rock cliffs and securing ourselves in carabiners and ferrata chairs, crossing riverbeds between large, oddly shaped boulders whose water had formed over the last centuries, and swimming in places too deep to pass.
At a height of about 10 meters above current level, there is a path that loggers used to walk, when needed to release stuck tree trunks, which were transported along this river from the mountains to the valley. Currently, the trail only serves game, according to Tom, used by chamois or mountain goats. We didn't see any of these animals, but a mouse flashed along the shore a few times and we saw frogs and even crabs in the shallows.
Twelve meters flight
We gradually jump from a height of seven and nine meters until the heaviest jump comes – 12 meters above the water. Most of us have thought for a long time, but luckily this "landing area" pool is quite large and the rocks below us are receding, so we can't land in the wrong place.
The water is as cold as ice in rivers and lakes.
Photo: Roman Zvarič
The trip through the canyon takes about three hours.
Photo: Roman Zvarič
Flying twelve meters is endless, as are the moments underwater before we emerge, but the adrenaline rush that goes with it is not a mistake. We already understand why your hands on your chest are great – if your hands stay outstretched on impact, hitting the surface at insane speed will easily dislocate your shoulder.
The adventurous ride through the canyon takes about three hours, during which we traverse a route over a kilometer long with an elevation gain of about 150 meters. We are very happy and we will be happy to repeat this experience very soon. As we took off our wetsuits in the finals, Tom prepared cold beers for everyone. Excellent service.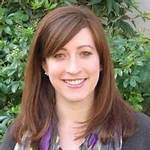 "Unapologetic social media guru. General reader. Incurable pop culture specialist."