In the French city of Rennes, the so-called pollinarium was founded, a small botanical garden that grows 15 species of plants whose pollen causes most of the spring allergies. Hervé Tiger, an urban botanist, cares for the birch, willow, or oak tree on the roof of the local library. Every morning, he observed whether yellow powder had appeared on the plant flowers. The findings will be verified by an allergist and together they will send a pollen report to a local database. From there, the information spread to all registered allergy sufferers in the area, the AFP news agency reported.
In pots, perennial ryegrass, meadow fescue, woolly moth or lobed lobster grow side by side. Botanists also take care of trees, such as birch or hazelnut. Every plant comes here from nature and initially grows at a maximum distance of 20 kilometers from Rennes. Geographical proximity is important because in different areas plants bloom at different times. According to Tiger, each species is present in several specimens from different parts of the world simultaneously due to genetic diversity.
There are twenty pollen farms in France today. The first was founded ten years ago in Nantes, where it is now the headquarters for the entire pollen database. In France, ten to 20 percent of the population suffers from a pollen allergy. The World Health Organization (WHO) predicts that by 2050, every second person will be allergic.
"From a public health point of view, this is a very attractive prevention tool," said Mickaël Pouliken, allergist and referral physician at Rennes Pollinary. "Thanks to him, you know exactly when to take and when to stop the antihistamine. It also allows you to identify the pollen causing the respiratory allergy," he adds. It's important to note pollen emissions on the first day, because allergy treatment is most effective when it arrives early. After a few days, there was more pollen in the air, more allergies and more difficult treatments, the doctor explained.
The long-term goal of the project is to cover all of France with pollen farms, about a hundred of which will be needed.
"Global warming and pollution are contributing to an increase in pollen," says Julia Maguér of the Polarists' Association in France. Heat prolongs the length of the pollen season. "People have more allergy symptoms throughout the year, while they are usually exposed from February to September. Pollution also increases the potential for pollen allergies, which causes more respiratory problems," adds Maguérová.
In the Czech Republic, the so-called pollen traffic lights of currently flowering allergens have been offered by the Czech Institute of Hydrometeorology since May 2020. According to estimates, about a third of the Czech population suffers from some form of allergy.
---
advertisement
---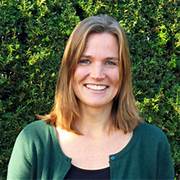 "Certified bacon geek. Evil social media fanatic. Music practitioner. Communicator."