Bodø / Glimt have garnered praise across Europe in recent weeks after a fantastic run in the Europa Conference League. Monday night they returned home in Aspmyra after a disappointment in Rome.
The team on the opposite side of the pitch was Vålerenga, and some of the visitors from Oslo reacted to one thing in particular on the away side.
They are actually fenced with barbed wire fences.
– This is despicable, Norwegian Support Alliance (NSA) spokesman Ole Kristian Sandvik told Dagbladet.
Dagsavisen mention the case first.
Hours before the start of the match, Sandvik published a Twitter thread with photos from Aspmyra. There you see a picture of the away side at Aspmyra fenced in with barbed wire. To Dagbladet, he outlined the criticism:
– Barbed wire fences must not be used on the football field. This may indicate a supportive view that one should not have. It's actually quite scary having a barbed wire fence in a Norwegian football stadium, he said and continued:
– This is not a good signal that Glimt sends. The Norwegian Supporters Alliance has informed the club that we would like to meet with a smile. The way to quell all conflict is to meet people with a smile. If you encounter barbed wire, then you become a little speechless.
Dagbladet has been in contact with the general manager of Bodø / Glimt, Frode Thomassen. He said that the barbed wire fence was erected in connection with the battle of the Glimt continent. He further said that they had never heard of a complaint before, but that they would consider the criticism.
And now action is being taken in this case, reports NRK. The NFF agrees that barbed wire fencing will not be included in the football arena by 2022.
– This means I think they should remove the fence, competition director Nils Fisketjønn told NRK.
Bodø/Glimt's general manager, Frode Thomassen, went to great lengths to promise that the barbed wire was gone when the Vikings visited the trophy on Thursday, NTB wrote.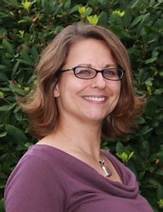 "Infuriatingly humble coffee guru. Travel practitioner. Freelance zombie fanatic. Certified problem solver. Food scholar. Student."