Norway lost at the last second – Serbia took the lead in qualifying for the European Championship
The Norwegian handball boys were tied for points against Serbia in European Championship qualifiers, but Uros Borzas was the winner of the match with just seconds left.
Elverum's players kicked off, and Torbjørn Bergerud in the Norway goal had to give up and lose 24-25.
This meant that Serbia took six points and the full pot after the first three games. Norway, on the other hand, is behind with two wins and a loss.
With the score 7-6 to Norway midway through the half, Serbia conceded several goals in a row. In the absence of the goalkeeper, the players in red lost the ball and let Norway take a 10-6 lead.
Serbian keeper Dejan Milosavljev was in good form and made some spectacular saves in the first half.
At the break, Norway led 14-12.
With 15 minutes remaining, Serbia regained the lead for the first time since leading 2-1 at the start. The 20-19 lead over Serbia was quickly overturned by the Norwegians, but they were unable to find a way past Serbia. Tensions ran high at 23-23 and three minutes remaining when Sagosen scored a free throw, before Borzas became the big hero in front of a packed arena in Novi Sad.
There are three games left in the qualifiers for Norway. On Sunday, Serbia awaits at home ahead of games against Finland and Slovakia in April. (NTB)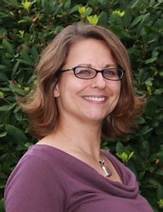 "Infuriatingly humble coffee guru. Travel practitioner. Freelance zombie fanatic. Certified problem solver. Food scholar. Student."