England's Jake Wightman set the best year in the WC finals in July, but on Friday Ingebrigtsen lowered that time by 18 percent.
– It's as important as you do it, and when I feel like I'm having a bit of a blast on Eugene, it's nice to know I've run the fastest. I was last year, and hopefully it will be me this year too. "This is not a desire for revenge, but I want to do better than I have done before," Ingebrigtsen told NRK.
He wants to lower his time even further in the coming season.
– Until next year, there will be more opportunities with only one championship. Then you can run as much as you want, so we can look forward to it," said the Norwegian.
Strong opponent
Ingebrigtsen has 1,500 meters as his favorite distance, and after picking up silver during the World Championships in the United States earlier this summer, he hit back hard when he smashed the field at the Munich European Championships just over a week ago.
In Switzerland he continued to put in good performances on a strong pitch. Kenyan duo Timothy Cheruiyot and Abel Kipsang both run the competition. Cheruiyot was Ingebrigtsen's biggest rival last season.
European Championship silver winner Jake Heyward of England was also on the field.
– One of the best of all time
Ingebrigtsen was early between the front of the field, and halfway through he took the lead. He increases speed and gains many meters to competitors. Victory is never threatened.
Kipsang came in second, while Australia's Stewart McSweyn was third. McSweyn pays homage to his Norwegian opponent after the race.
– He is one of the best of all time. "It's great to be a part of the races he's in, and he's one of the best people off the track," said the Australian.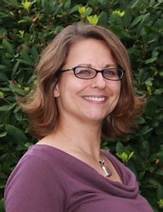 "Infuriatingly humble coffee guru. Travel practitioner. Freelance zombie fanatic. Certified problem solver. Food scholar. Student."