We posed 10 questions to legendary tuners and today to independently listed car company 9ff.
9ff is one of the most famous companies associated with Porsche. This German company was founded in 2001 and in a short time has become a major player in the field of improving the performance of Porsche cars. Their second name is GERMAN ENGINEERING.
They are registered with the Federal Office for Motor Transport as independent vehicle manufacturers. A wide range of products with TÜV certification is common. Where others have stopped long ago, 9ff begins. Matti Venghaus, who maintains customer communications at 9ff, answered our questions. Now enjoy 10 questions and answers.
What was the main reason you started customizing your Porsche and what was the first car you modified?
Porsche is often referred to as the "perfect" car. Founder Jan thought that everything was fixable. That's why he started modifying the first 996 cars with his newly founded company in 2001. In 2001, he was successful.
What is your greatest Porsche modification success and what makes it special?
We are not only tuners, but also registered car manufacturers. Our biggest project is building our 9ff GT9 supercar. In 2008, after three years of development, we finally set the record for being the fastest street legal car at 409 km/h on GPS.
What are the latest trends in Porsche customization and how is your company trying to keep up?
We tend to be trend setters rather than trend watchers. Currently, many other tuners are trying to catch up with us on 911 conversions. We still haven't lost, but the competition in 992 development is fierce: who will be the first tuner with the fastest 992? Nothing official yet, but it's exciting!
How does your company ensure that Porsche modifications are safe and reliable?
We are not called "German engineering" for nothing. Every part is designed, manufactured and installed in Germany. We use high quality products and test every car before sending it to customers. Every 9ff car is unique and we treat them accordingly.
What is your approach to electromobility and do you plan to offer modifications to Porsche electric cars in the future?
It always depends on supply and demand! We are open to all types of technology. We will also offer software tuning for Taycans or conversions for Panamera hybrids. But no one has asked for it yet. The typical electrical customer is not the typical tuning customer.
What was the most difficult Porsche modification you've ever done and what was the biggest challenge you had to overcome?
Two of our most successful cars in motorsport the quarter mile is also our biggest challenge. They need a lot of time and development to achieve the success they eventually do. But as usual: everything is fixable.
Both cars are now being fully rebuilt, so we have our toughest rebuild ahead of us. We hope to surprise the world in 2024 with the extraordinary performance of these two cars.
Which generation/version of 911 do you think is the best for tuning?
Most famous generation: 997. Mezger engine, not too heavy, not too much technical assistance, high reliability. Overall, the ideal car for tuning the 911 and the most successful to date. While we were also surprised by the 992's capabilities, we had not yet reached the end of the car's development.
What modifications did you make to the Porsche's suspension, transmission or brakes?
Dampers are important, but often the customer makes the decision up front. Brakes depend on the conversion, if the car has more than 1000 hp, of course we also modify the brake system.
We offer a variety of packages to strengthen gearboxes. We are also one of the few Porsche repair shops in the world to offer a tiptronic revision, even for the 911 which has yet to receive an engine modification.
How do you optimize engine cooling and what effect do these modifications have on the car's overall performance?
We develop our own intercooler. We are working on a super intercooler for our 2000+ HP 997. Because we modify the car for very high performance, it is necessary to increase the cooling of the car for good reliability.
How do you modify the aerodynamics of a Porsche car and what effect does this modification have on overall performance?
It also depends on the conversion of the car. The 911 already has outstanding aerodynamics, so most of the performance improvements do not require the installation of additional aerodynamic components. For the most extensive conversions, we offer a more efficient range of wing types and add an aerodynamic element to the spoiler.
Finally, the 9ff record list
9ff repeatedly sets new records and inspires the world of car lovers. With 15 world records, they are top of the field.
The fact that the 9ff car was able to follow the test track on its own axle was part of the 9ff's basic philosophy: the car had to be uncompromisingly reliable, durable, and most importantly, roadworthy.
2020: 997 fastest half mile – 354.57 km/h
2019: Fastest Porsche from 200 to 300 km/h – in 4.08 seconds
2018: 991's fastest road – from 0 to 300 km/h in 13.1 seconds
2014: From 0 to 300 km/h – in 12.9 seconds
2013: 997 Fastest Turbo with tuning kit – 376 km/h
2013: 9ff GT9 Vmax | With 1,400 hp and a maximum speed of 437 km/h, it surpassed the world record and previous attempt
2013: 9ff G-Tronic | Acceleration from 0 to 300 km/h in 13 seconds
2012: 9ff G-Tronic | track record at Oschersleben
2011: 9ff GTurbo900 | The world's fastest car with alternative propulsion – 386 km/h
2009: 9ff GT 63 | The world's fastest alternative propulsion vehicle -347 km/h
2008: 9ff GT9 | The fastest legal road vehicle in the world – 409 km/h
2007: 9ff CT 78 | World's fastest alternative propulsion vehicle – 336.2 km/h
2006: 9ff TRC-85 | The world's fastest road convertible – 380 km/h
2005: 9ff V400 | The fastest road vehicle in the world – 388 km/h
2004: 9ff 9F-T6 | Fastest Porsche in Nardo – 372 km/h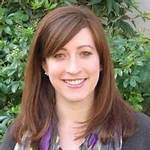 "Unapologetic social media guru. General reader. Incurable pop culture specialist."