Petr Svoboda, a 37-year-old runner, is also in the thirteen-member Czech team for the World Indoor Athletics Championships, which takes place in Belgrade this weekend. He won his first major medal on the international scene in 2009 at the European Indoor Championships and the last metal of the same value was won eight years later in European competitions. He also wanted to establish himself on the weekends among the world's elite.
"Good luck to those who are ready – and I am," said the former European champion and defending champion of the republic in an interview with Aktuálně.cz.
How did you prepare for the indoor season and to what extent did it meet your expectations?
From November to January, I spent ten weeks in the Canary Islands, particularly in Tenerife. In good health, in ideal training conditions and at a temperature of about 20 degrees Celsius. Therefore, I managed to fulfill my ideas about preparing for the indoor season. I returned in great shape and with the aim of forcing myself in the battle with foreign obstacles.
What did the first races in Prague and Düsseldorf tell you?
In the first race in February at Stromovka Prague, I made it over the 60-meter hurdle in 7.66 seconds, which wasn't a bad time. But then I caught a cold and a small crack in the groin slowed me down, so during the two week break I lost a bit of strength. Therefore, I can't think of the performance in Düsseldorf (7.68 and 7.74) as good, but also not dignified.
Generals at the World Cup were your winning performances in the domestic championship in Ostrava and last week at a meeting in Belgrade. So satisfaction?
In Ostrava, I just confirmed the favorite role, and because I spoiled the start in the final, I was not satisfied with the timing (7.77). I then went to the Serbian capital by car via Prague and by plane with a stopover in Munich. The journey took ten hours, so I was a little tired and even wondered if I should enter the race. Nevertheless, even in these conditions, I ran sixty-six for sixty, and to top it off, I dropped a few final yards during the lead. So I found that I definitely had a better time at full power.
You have many long-term and serious health problems. How does your body react to a challenging gift?
Sometimes I wonder if he manages it really well, though, of course, he reacts differently to greater demands than he did at thirty. I have experience with the technique, so it's more about strength and dynamics. That's why my coach and I have introduced more rest time in preparation and we monitor the optimal load limit so we don't exceed it.
What are your plans for the championship?
I no longer have time to be complacent that I have managed to meet the set limits and I can take part in the World Cup. In the last championship four years ago, I finished in the semifinals with a time of 7.61. Now I believe that I will advance to the semifinals from the start, and I want to fight for the final in it, which is my clear wish. It will probably take about 7.55, but the body is telling me it's in my power to get there.
How long do you want to stay among the top athletes?
I always had a dream to take part in three Olympics. In 2008, I qualified for Beijing and eight years later for Rio. London and Tokyo had "escaped" from me, so I had no choice but to endure another two years until the Paris Olympics. I haven't had a more serious opponent between the Czech hurdles, neither has pushed my position, so in good health I might be able to do it.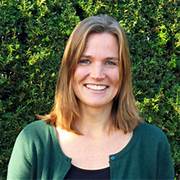 "Certified bacon geek. Evil social media fanatic. Music practitioner. Communicator."