The latest incident concerns Emiliano Fittipaldi, who writes for the left-wing newspaper Domani. Both Fittipaldi and his editor, Stefano Feltri, were accused of twisting the facts in an article which suggested last year that Meloni was trying to help a friend win a public contract during the pandemic.
Meloni and his brothers from the right-wing Italian party then became the opposition. He flatly rejected the suggestion and took the matter to court. A judge in Rome ruled last week that the case should be heard. Meloni's attorney said it was scheduled for July 10, 2024.
– I'm just reporting the truth, said Fittipaldi. He assured that he and the Domani newspaper would continue their critical scrutiny of the government and that they would not shy away from difficult cases.
One more thing
The decision that this case should go to court came at the same time that the related case was going to court.
The case concerns investigative journalist and anti-mafia writer Roberto Saviano, whom Meloni accuses of defaming his reputation through statements criticizing Meloni's views on immigration.
The remarks about Meloni, then leading the national conservative opposition party Brothers of Italy, were made during a December 2020 television interview.
Saviano was asked to comment on the death of a six-month-old baby from Guinea when a boat carrying migrants sank in the Mediterranean.
The journalist pointed the finger at Meloni and Matteo Salvini, the leader of the right-wing party Liga, which is now part of Meloni's government coalition.
"You guys are some assholes"
– To Meloni and Salvini, I just want to say: you are complete bastards! How come, he said.
Both Meloni and Salvini later sued Saviano for defamation. Meloni's case opened on Tuesday, while the case brought by Salvini is scheduled for February.
Saviano, Fittipaldi and Feltri face up to three years in prison if found guilty.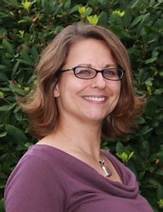 "Infuriatingly humble coffee guru. Travel practitioner. Freelance zombie fanatic. Certified problem solver. Food scholar. Student."