The World Health Organization (WHO) Regional Office for Europe last week published a summary list of the most common myths and facts about the omicron. It responds to inaccurate information, which has recently spread repeatedly, especially on social networks. What information about omicron does WHO think is wrong? Ludmila Hamplová, editor of Zdravotnické deník, introduced them to Aktuálně.cz.
Living in a pandemic – Ludmila Hamplová about myths and facts about the omicron Video: Kristýna Pružinová, Jakub Zuzánek
Published summary The WHO lists less than a dozen of the most common myths, based on social media, media and Internet search engine FAQs. In it, he explains, for example, why the omicron variant cannot be considered "just the common cold".
"Even the fact that omicron is slightly lighter than the previous variant, still does not mean that this infection cannot cause serious illness or, God forbid, death," Hamplová comments on the published document. "We saw in the previous variants that each one picks and goes after a person who is not protected in any way," he added.
For example, WHO further stated that the omicron variant may still burden health systems due to its greater infectivity and rapid spread. "We should be happy if it doesn't happen, but we shouldn't rely on it. Of course we have to be ready," Hamplová said.
Watch the video from the show Living in the middle of a pandemic in the introduction to the article, where Hamplová presents myths and other facts.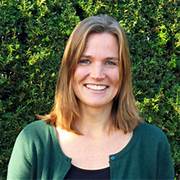 "Certified bacon geek. Evil social media fanatic. Music practitioner. Communicator."