After several years with Iuel at the top, Kloster graduated after a super race in Switzerland on 3 July. Then he hit the mark with 53.91 and broke Norway's record with 81 percent.
In addition, Kloster increases his own best time by more than a second.
– What he did at La Chaux-de-Fonds was really bad. "He ran really well," Iuel told NTB of his team-mates before today's semi-final in the 400m hurdles in Munich.
There they fight in every heat. The best two from each group (out of three) and the other two runners on time go to Friday's EC final.
new level
Iuel answered questions about the competitive relationship between him and Kloster as follows:
– I would not say that there is competition. It's really cool that there are two Norwegians who have taken it to a new level.
– I know that he has something more in him than what he showed before. He might as well surprise himself. It's fun to watch. Now he was suddenly a medal candidate. It will be interesting to see what he can do in a possible final.
Even though he has lost his position as Norwegian record holder, Iuel had a great summer. Last month he set a career best of 54.70 in the heat of testing at the World Championships in Eugene. In the semifinals he did the second best of his life (54.81).
– Should there be a final for you?
– It's hard to get things done with my competitors. I have to focus on myself. If I run down to press, I hope it lasts. There is a very high level of hurdles this year.
Not without a fight
Iuel refers to the development of remote ripping time and uses EC 2016 as an example.
– There the gold is 55.12. Now I think you have to get into the 52s to win. You must be under 55 years of age just to reach the final. It will be difficult, but I will not give up without a fight.
If there is a final, Iuel will not look for Norway in the 4 x 400 meters qualifier. Both leave on Friday, but he will line up for the relay team if his friends secure Norway's participation in Saturday's final.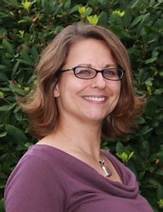 "Infuriatingly humble coffee guru. Travel practitioner. Freelance zombie fanatic. Certified problem solver. Food scholar. Student."