Jack Kurski he boasted of his new position on Twitter: "Let me reiterate: I took a job commensurate with my education and managerial experience as Alternative Executive Director at the World Bank, realizing that this would mean giving up some public activity or political ambition. I always thought there was no life here outside of politics. That's it. I know I'll be useful here too."
This shameless display of demoralization by PiS people will falter – in the future, instead of shrinking, cronyism will thrive
– concludes Michał Brzeziński from the Faculty of Economics at the University of Warsaw.
More up-to-date information from the country and the world Gazeta.pl home page
Kurski at the World Bank. "Good for Poland"
"What economic, linguistic and international competences does Mr. Kurski have to represent Poland and other member countries at the World Bank?" – asks, perhaps rhetorically, another economist Marcin Piątkowski, author of the book "European growth leaders".
The deputy chairman of the Polish Employers' Federation mocked and combined the two pieces of information today: "Received the nomination, Jacek Kurski shouted …, essa!" wrote Arkadiusz Pączka on Twitter.
However, some politicians believe that the information about Jacek Kurski's new post in Washington is good news for Poland. "Jacek Kurski in Washington. Poor World Bank, good for Poland" – judges Szymon Hołownia of the Polska 2050 movement.
Marek Rutka, MP for the Left, had a similar opinion, writing: "Jacek Kurski is at the World Bank. This is good news for Poland. Firstly, it will be further away from him, and secondly, he knows how to raise money … he knows it!"
"Kurski at the World Bank. They have no brakes, they have no shame. Only money is important to them. Passive, mediocrity, but loyal. Koryto plus in all its glory" – mocked Borys Budka from Civic Platform.
Former Minister of Health Bartosz Arłukowicz called the cabaret situation straightforward: "Director of the World Bank, Jacek Kurski. Do you think you won't hear any more cabarets today?"
Other Polish MPs show clear benefits for Poland the political scene – Jacek Kurski will not enter government. On this occasion, the former president of TVP was referred to as "bream", "hater" and "wild".
"Jacek Kurski will earn around PLN 1,000,000 per year for the job at the World Bank, which he received from his colleague Adam Glapiński. I await comments Kaczynski about greed and the pursuit of money by party functionaries PIS"- I am Maciej Gdula, a member of the Left.
"Fall and shame" – this is a brief summary of PO MP Mirosława Nykiel.
Help Ukraine, join the collection. You will pay money website pcpm.org.pl/ukraina >>>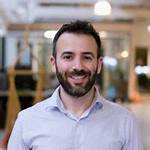 "Reader. Future teen idol. Falls down a lot. Amateur communicator. Incurable student."