15-year-old Jakob Rafoss is ranked as the world's best in virtual cross rally. Now he dreams of taking a step from game racing into the real world.
So-called sim racing, namely simulator racing, is getting bigger and bigger during the pandemic.
Jakob Rafoss from Kvinesdal is ranked as the best out of almost 90,000 customers in rallycross on the iRacing platform, an online video game where you compete in racing simulators – and where they ride on the same tracks and under the same rules as in "physical" motorsport..
– It must be fun doing physical races. I've never raced either autocross or rallycross or any other form of racing in the real world, Jakob Rafoss told VG.
He actually called us to tell us that he had become the Norwegian champion in the virtual rally. We think it sounds more impressive that he's ranked as the best in the world. And that he wants to take a step towards "reality".
– Actually, it doesn't matter whether the surface is asphalt or gravel or how fast you are going. Only on the track, said the 15-year-old, who had to wait patiently for several years before being able to ride on normal roads.
Pastor Jan Kåre Rafoss is one of the most famous rally cross photographers in the world. That's why Jakob got into motor sports with his dad's camera.
– My role model throughout my life is Andreas Bakkerud. I have the same number on the car as him. When I enter a rallycross race, I cheer for Andreas. Petter Solberg is of course also a great role model.
Jakob Rafoss says he didn't get started with what's being called iRacing until 2020, but he quickly realized he had talent.
– I have a "rig" that costs only NOK 8000-10000, so I'm going to be upgrading it quite a lot. Now I have found a sponsor for the rig itself, and now I will continue to look for sponsors for the steering wheel and pedals and so on.
The plan was to run all world championships in the "dirt road" category, which apart from rallycross consisted of off-road trucks, i.e. trucks on terrain.
– There are other classes that I also want to try, like NASCAR or Porsche classes. There are high cash prizes.
– Do you have time to go to school?
– Me, but can be a little demanding at times, as most races are run on American time, so lately I've been getting up a lot at night to train or drive. I train seven or eight hours a day before the Nationals. Now I'm down for three or four hours.
– What are the future plans?
– The dream is to drive in the real world, but being a full-time virtual racer can also be cool. In Norway we already have Tommy Østgård driving full time as a sim racer. It would be fun to act like him.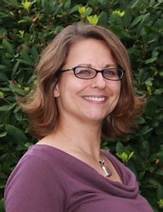 "Infuriatingly humble coffee guru. Travel practitioner. Freelance zombie fanatic. Certified problem solver. Food scholar. Student."