At a digital press conference on Saturday morning, Norwegian media had the opportunity to ask Jakob Ingebrigtsen a question before the upcoming EC in Munich.
Gjert Ingebrigtsen, who is no longer the men's coach, will be present during the EC. The athletic trainer is traveling to Germany as a coach for Narve Gilje Nords.
Jakob said in an interview with New York Time in July that the temperament of the father contributed to the end of the collaboration.
When asked by Dagbladet if Jakob wanted to be in touch with his father during the championship, he answered bluntly:
– Not.
Moments later in the session, he explained.
– I'm not there to have a dialogue with anyone. I'm there to run the race. The only dialogue I have is with myself, says Ingebrigtsen.
He wasn't too focused on who would be in the stands during the championship.
– Basically, I'm there to do work. If I'm going to be really cool about it, then I focus on doing the best I can. Then the people in the stands, who were there to cheer, came second. Of course it was fun. But at the same time, I can't let people who have nothing to do directly with my appearance and preparation influence me.
Pastor Ingebrigtsen was absent when Jakob won WC gold in the 5000 meters and silver in the 1500 meters in Eugene a few weeks ago.
During the European Championships in Munich, Jakob was the defending champion in the 1,500 meters and 5,000 meters.
The 21-year-old will run the 1,500 meters on Monday night (20:15). The final of the 5,000 meter run takes place on Tuesday night (21:08).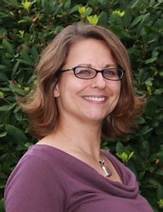 "Infuriatingly humble coffee guru. Travel practitioner. Freelance zombie fanatic. Certified problem solver. Food scholar. Student."