Therese Johaug is highly critical of the fact that cross-border colleagues like Alexander Bolshunov put on major propaganda shows under the auspices of Russian authorities and President Vladimir Putin.
– I am surprised. At the same time, I'm not surprised. I distanced myself so strongly from him I couldn't relate. I'm cursed, he said NRK.
– Only just
He broadened his view as follows:
– It's not right, what are they doing. It's fair enough in my eyes that they came forward and participated in Putin's propaganda events, he believed.
When asked by NRK if he expected an apology to the skiing world from Russian cross-country skiers before they were allowed to return, he replied:
– Yes I think so.
Propaganda
The propaganda ceremony was held on March 17 to mark and celebrate the anniversary of Russia's annexation of Crimea in 2014.
Several sports and cultural figures lined up. President Vladimir Putin spoke. Up to 200,000 spectators are said to have arrived at the stadium. It has been speculated that more may have been forced to line up.
In the photos of the ceremony, you can see that almost all of the performers lined up with the letter "Z" on their outer jackets. The letters became a symbol of Russia's invasion of Ukraine. Bolshunov is recognized as one of the few athletes who does not have a symbol on his jacket.
He received massive criticism and lost several sponsors after he before this event published a photo of himself wearing the uniform of the Soviet national team.
Some interpret the photo shoot as support for invasion and warfare.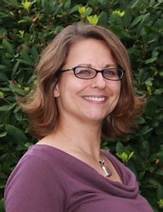 "Infuriatingly humble coffee guru. Travel practitioner. Freelance zombie fanatic. Certified problem solver. Food scholar. Student."