For the first time since 2019, Kai Robin Havnaa is back in the boxing ring, after more than two years without a boxing competition due to the coronavirus pandemic.
In Berlin on Saturday night, Bosnian Ervin Dzinic stood in another corner, and he got to feel the 33-year-old's fighting power early on.
Havnaa played hard in the first round, and was definitely the best. After just two minutes into the second minute, he hit a fine right, and followed that up with a combination that saw the referee stop the game and give Dzinic a technical knockout.
– You really are raw in the head, one of the coaches exclaimed after the victory.
– means a lot
Havnaa tries hard before the match, and says defeat means she put her boxing gloves on rack.
He told Dagbladet how much this match meant to him:
– It means a lot. Other times, it's just about winning, but this one means a little extra. Going two and a half years without competing at his best as an athlete is difficult, Havnaa said by phone from Berlin, right after the game.
He said what went through his mind when he decided the match.
– The rights I hit there were not planned at all. I was surprised myself. But I saw an opening and immediately attacked. Then I saw that he was shaken and then I served the combination.
The match was Havnaas's 17th win out of 17 possibilities throughout his career.
The girls are against Putin
«Make it or break it»
After more than two years out of the ring, the power plug admits he wants to go a few more rounds during tonight's game, but says his "killer instinct" strikes.
He admits that tonight's result had a huge impact on the next step in his career.
– This isn't the last time we see you in the ring?
– No, this isn't the last thing to come from me. I will be driving this year here. You can call it "make it or break the year" to me, said Havnaa, who revealed that there would be real celebrations in Berlin tonight.
– I'll promise you, he concluded.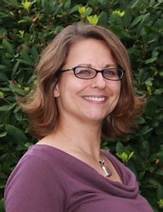 "Infuriatingly humble coffee guru. Travel practitioner. Freelance zombie fanatic. Certified problem solver. Food scholar. Student."