Oil-rich Kazakhstan is gradually moving away from Russia. Europe and China are approaching Kazakhstan. President Kasym-Zomart Tokayev, who according to opinion polls, won nearly 82 percent in Sunday's election. vote, recently visited by high-ranking EU officials and heads of government in Germany or Turkey – analyzes the daily portal "Handelsblatt" (HB).

Recently, Kazakhstan hosted m.in. President of the European Council Charles Michel and head of the German Foreign Ministry Annalena Baerbock, and last Thursday Tokayev met in person with EU diplomacy chief Josep Borrell. "Europe has competition, Chinese President Xi Jinping is also in Kazakhstan, and Tokayev is playing table tennis with Turkish President Recep Tayyip Erdogan," emphasized "HB".
Kazakhstan is distancing itself from Moscow, violating the geopolitical interests of world politics, and political scientists are wondering where this Central Asian country bordering China and Russia is headed – whether to enter Beijing's orbit or to head to Europe.
The interest of European politicians in Kazakhstan is largely due to the cessation of energy supplies from Russia. With a population of 19 million, Kazakhstan is "an arousing resource," said Alexandra Bykova, economist and Kazakhstan expert at the Vienna Institute for International Economic Studies (WIIW). "Since the start of the war with Ukraine, contacts between Kazakhstan and the EU have intensified. The main focus has been on energy issues," he emphasized.
"Since the war in Ukraine, international attention, including the EU, has turned to Kazakhstan. Western Europe is interested in whether this country can replace Russia's lost energy supplies" – confirms Sebastian Hoppe of the Berlin Science and Policy Foundation (SWP).
Kazakhstan has more than 250 gas and oil fields, operated by the largest companies (including Chevron, Total, Exxon Mobil, Royal Dutch Shell, British Gas). It also has oil reserves of 30 billion barrels, making it the largest oil producer in Central Asia.
President Tokayev has been in office since 2019, when he replaced authoritarian President Nursultan Nazarbayev. "He promised a new+Kazakhstan+ population and a hard line against corruption and nepotism" – reminded "HB". Before Sunday's election, he also announced the urgent need to increase the minimum wage, which is currently around 125 euros. According to the amended constitution, the president can only be elected for one term, which was extended from 5 to 7 years.
In January, the oil and gas-rich nation was rocked by bloody riots, with "more than 200 people killed in protests against high prices and social injustice that turned into an unprecedented power struggle."
"Winning the elections will strengthen Tokayev's strength. He is very active in economic relations with the EU, so Brussels will benefit from such an outcome," Bykova believes. He added that there is still a gap between the economic and political levels of the country, besides, "there are still things to improve in terms of democracy and freedom of the press."
Hundreds of thousands of Russians have fled to Kazakhstan since the start of Russia's war against Ukraine, especially since Putin announced partial mobilization on Sept. 21. "Since then, rents have increased dramatically in many cities of Kazakhstan, and some permanent residents have been evicted. Food prices have also increased," the expert added.
According to experts, it is likely that in the long term the government will remain loyal to its approach to the so-called multi-vector foreign policy. "Russia is still everywhere in Kazakhstan. However, Tokayev understands that Russian vectors should be used less, and EU vectors – more. The European Union now sees this as an opportunity," concludes "HB".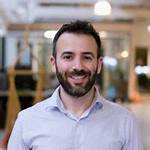 "Reader. Future teen idol. Falls down a lot. Amateur communicator. Incurable student."