On Friday, Klaveness and the general secretary of the Norwegian Football Association Karl-Petter Løken held a press conference at the Ullevaal stadium. The topic was the two's recent trip to Qatar.
There they held a number of meetings with various groups and representatives of the organizers and the International Football Association (FIFA). However, FIFA president Gianni Infantino did not respond to the meeting request, according to Klaveness.
– A rewarding but annoying trip. Just being there impressed usthe president of football said Friday.
– The journey was troubling as we experienced that FIFA exhibited a disruptive change in behavior and placed the seven UEFA nations, of which we are a part, in an impossible situation. It was an escalating conflict, he continued.
Nervous
Klaveness is staying in WC country from November 18 to 22. During the trip, he made several harsh criticisms of the International Football Association and President Infantino.
In particular, the dispute surrounding the use of the much-talked-about, multi-colored OneLove armband garnered much attention. A number of European countries finally let go of the bandages due to FIFA announcing sports sanctions.
– On match day, just hours before England started, they learned they could be penalized. In that sense, they are throwing the players hostage in an obscure political situation that no one wants, Klaveness said on Friday.
– We are very disturbed by the way FIFA is proceeding. That's unacceptable. "What worries us the most is what we've experienced the very polarized rhetoric from FIFA that has been going on for some time," he explained.
There is no culture war
Going forward, the president of football and his colleagues will spend time discussing how the dialogue with FIFA will be handled further.
– We stand very together with other countries, said Klaveness.
It is England, Wales, Belgium, Denmark, Germany, the Netherlands and Switzerland standing together for the much-talked-about OneLove campaign.
Klaveness emphasized that there was no desire to wage a "culture war".
– This is not a culture war. Our focus is that football should be for everyone and safe. That's not yet for migrant workers, he said Friday.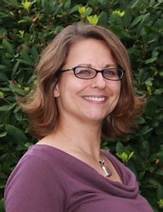 "Infuriatingly humble coffee guru. Travel practitioner. Freelance zombie fanatic. Certified problem solver. Food scholar. Student."