Click left to hear the case:
We live in an increasingly technological world. We snap, explore, share photos, and social media sneak peeks of new flirts.
PCs and smartphones have become an extension of the body. This also includes the blind.
– New things keep coming up, it's demanding, but at the same time I think it's an interesting challenge.
Terje says that he has experienced development as a big change.
– I got my first computer in 1988. Then I was one of the first in the Hedmark highlands to get one. I set up a computer program that I can use at work. I was actually interviewed in a report by IBM because I can use a PC at work even though I'm visually impaired.
This is an illustration
– Believe it or not, what I hate most about blindness is not being able to read the newspaper in the morning. I'm more afraid of not being able to read the news than of losing my driver's license. For me, not being up-to-date is the biggest challenge. It is very important to me. Once I got Glåmdalen on the phone, the phone read the news to me. That means a lot, I like being up to date.
– In what ways is technology important to you?
– First of all, it is a "must" in work. Then it's great to have a PC that can read aloud. It was necessary to keep up with work life. I also like to follow the news and be up to date.
That the visually impaired cannot use PCs and Macs is a myth. Terje has several useful tools such as a screen reader program and a speech program. He writes on the keyboard, but can also use braille with the help of a reading list.
A reading list consists of a series of cells with six to eight dots in them. One cell forms a letter or character, and a reading list consists of 20 to 80 cells placed next to each other.
When Terje receives the email, screen readers can send that information to their reading list, which appears as Braille. Like Google translate from letters to bullets.
He also has a camera where he can put a document under it, the camera scans the document and it appears on the screen, the PC reads the letter aloud.
If he wants to transfer something from his PC to braille, he can send the document to a printer which converts it to braille.
– I'm really enjoying this.
– Have you ever written a love letter to Asbjørg?
– Ha ha! Not yet.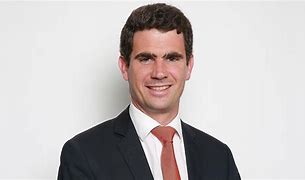 "Music maven. Evil pop culture lover. Unapologetic creator. Friend of animals everywhere."