In this comedy, the Novák and Bartáčk families fight over every penny and are jealous of each other. The Kords make their bucks with tennis rackets and golf clubs, which they do (almost) the same thing.
Czech-American Sebastian Korda at the Australian Open surrendered his quarter-final match with scores of 7:6, 6:3, 3:0 to Rus Khačanov due to a wrist injury. He would not win the trophy his father Petr lifted here in 1998
The worst in the family
It's a sad ending, but Korda junior joked during his success through Grand Slam tournaments: "I'm the worst in the family by far!" He alluded to the maximum ranking of Korda senior, a former world number two, as well as his mother's 24th in the WTA rankings.
But while Regina (née Rajchtová) only earned around 7.8 million crowns during her career, the head of the family can earn a quarter billion in total!
Poor relative
However, Blesk calculates that when the Czech representative was Sebastian a year after the Velvet Revolution, his tennis earnings totaled 526,619 dollars, which is approximately 12 million CZK at today's exchange rates. That's how much the family heirs will bring home to Florida in less than two weeks in Australia.
Still, Sebastian is still relatively poor compared to golfer sisters Nelly and Jessica. Both produce nearly three times as much green in Czech currency. As filmmaker and wealthy aunt Bartáčeks from the US would say Stella Májová (†86): "Very beautiful!"
An overview of the career earnings of members of the Kord family
Petr's father (55, tennis) – 230 million crowns
Mom Regina (54, tennis) – 7.8 million crowns
Princess Jessica (29, golf) – 166 million crowns
Nelly's daughter (24, golf) – 168 million crowns
Son Sebastian (22, tennis) – 60 million crowns
Sebastian Korda does not deny genes. The whole family clan revels in sporting success
Topics: money, blitz, tennis, family, Australia, Florida, The Velvet Revolution, Women's Tennis Association, Australian Open, Radek Štěpánek, golf, Sebastian Korda,

Golf at Heureka.cz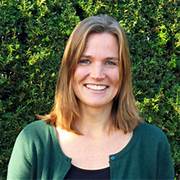 "Certified bacon geek. Evil social media fanatic. Music practitioner. Communicator."