There is a year-round bistro at the Krkavec lookout where you can buy a drink. You can also arrange facilities for your event here, including everything. They will provide you with banquets and barbecues, as well as fun outdoor recreational activities. Any technical background is a matter of course.
Moreover, a great movie experience is being prepared here!
"We will take Mr Pavel Čadík's marigotka directly to the Krkavec hill from Moravia. It will be projected from a classic 35mm film strip," said Lukáš Vostracký, operator of the Krkavec observation tower.
It will play Friday, May 19 and Saturday, May 20. The start is always 19:00. Admission is free. "Those interested will have the opportunity to see the backstage of the maringotka with the Meopta – Meopton 4 projector, the best projector in the world between 1959 and 1962," said the organizer of the event.
What will be displayed? It is shrouded in mystery. "Czech classics will be shown, let yourself be surprised! I will just say that the films are also suitable for families with children." says Lukaš Vostracký.
It will be screened under the open sky at the Krkavec lookout. So don't forget warm clothes and a flashlight!
The bistro's opening hours are from 14/05/2023 daily from 10:00 to 20:00 During screenings, open until the end of the entire production. If interested, it is possible to arrange for extended opening hours.
current news You can watch on the Krkavec website www.krkavec.cz or on them Facebook And Instagram.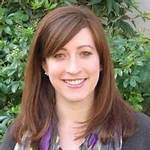 "Unapologetic social media guru. General reader. Incurable pop culture specialist."