Your job is to convince the West that we must act together. We need real sanctions against Russia. We must end this war with the help of all countries, Minister of Culture Piotr Gliński said Monday in Warsaw to musicians from the Kyiv Symphony Orchestra who will play at the National Philharmonic.
Kyiv Symphony Orchestra visits Warsaw. Thanks to the permission of the Minister of Culture and Information Policy of Ukraine, Oleksandr Tkachenko and the Ministry of Defense, the artists were able to leave Ukraine to prepare for a concert tour in Europe in Poland. The first concerts will be held at the National Philharmonic in Warsaw (21 April) and at the Arthur Rubinstein Philharmonic (23 April).
On Monday, in their Polish Radio Concert Studio. Witold Lutosławski, the artists' first rehearsal since the outbreak of war took place. Artists and orchestra management were met on Monday by Piotr Gliński, minister of culture, Wojciech Nowak, director of the National Philharmonic, and Katarzyna Meissner, director of the National Institute of Music and Dance.
Gliński, speaking to the musicians, expressed his joy that they had come to Warsaw, where they could arrange rehearsals before touring European cities. He considered the orchestra to have a very important task of conveying a message to the European public, and especially to politicians, about what is happening in Ukraine and what war crimes are like.
"You have to support your people, president. You are all people of good will in our fight against Russia. Your job is to convince the West that we must act together. We need real sanctions against Russia, and we must end this war with the help of all countries. Not only with help. public opinion, which is on your side, but also politicians," said Gliński.
He added that as deputy prime minister of Poland, he is fully aware of the differences in opinion between Europe and the world on how to help Ukraine. "So we have to get them to change their minds. All nations and governments must be with us in this struggle," he stressed.
He extends greetings to the artists from the Ukrainian Minister of Culture, because – as he puts it – "they are related". "Perhaps I will not be able to be at your concert in Warsaw or Lodz, because then I will be in Kiev, where I will meet with the ministers of culture of Ukraine and Lithuania in support of your country" – said Gliński.
Anna Stavychenko, executive director of the Kyiv Symphony Orchestra, who came to Poland as the first employee of the orchestra, tried to bring in musicians. In March, in an interview with the PAP, he said that some artists fought in the Territorial Defense Force, others worked as volunteers, trying to provide food, transportation and medicine. "In Kiev, and especially in the suburbs, it's dangerous. Musicians spend a lot of time in cellars and shelters. Fortunately, they are all alive. Together with my colleagues from the orchestra board, we tried to bring the whole orchestra to Poland, and then go on an international tour" – he planned. "Recently, President Zelenskiy created the so-called cultural front so that artists can fight with the help of art. Therefore, we hope we can come here on a cultural mission. Ukrainian music performed by the Kiev Symphony Orchestra will perform in buildings the most prestigious concert hall," he said later.
Eventually, the musicians were brought to Poland, and an orchestra with more than 100 people is now in Warsaw. During the first exercises since the outbreak of war, Anna Stavychenko thanked Poland, the Minister of Culture, Institute of Music and Dance, National Philharmonic and Polish Radio, for providing a practice room for assistance. He added that it was "amazing how much support the orchestra received". "It's great to see all the leading music institutions in Poland working together to help us, bring an orchestra and make room for us," he said. "We are here to speak with our voices, to convey a message to the world. Now it is possible because we are here together" – he emphasizes.
Luigi Gaggero has led the Kiev Symphony Orchestra as main conductor since 2018. He told reporters that his orchestra is not only part of Ukrainian culture and heritage, but also a symbol. "Our relationship as Italians with Ukrainian musicians is symbolic of what Ukraine wants, namely integration with Europe." "I can see how we inspire each other in our daily work," he added. "We must unite to reconstruct a common European identity, because when one element is missing, it is incomplete" – he stressed.
During the concert you will be able to hear works by Ukrainian composers Maksym Berezowski, Myrosław Skoryk, Borys Latoszyński and Henryk Wieniawski, violinist Janusz Wawrowski will perform as a soloist with the orchestra. After the concert in Poland, the Kyiv Symphony Orchestra will perform, among others, in Berlin, Hamburg and Dresden.
The Kyiv Symphony Orchestra is – as stated on the website of the Ministry of Culture and National Heritage – "a Ukrainian state-owned ensemble with a history of 40 years, currently undergoing revolutionary renewal". "The Kiev Symphony Orchestra constantly performs on the most important national holidays. In June 2021, in the square in front of the Supreme Council of Ukraine, they play a concert dedicated to the 25th anniversary of the adoption of the Constitution of Ukraine. In August 2021, in the stadium the country's largest, the Olympic Stadium, the orchestra conducts a program dedicated to the 30th anniversary of Ukraine regaining independence. Another area of ​​the orchestra's work is projects for children and youth, including interactive events, open public rehearsals and involving students in playing in the orchestra "- announced.
The artists traveled around Europe with family members and children. "For many of them, this is an opportunity to experience a moment of peace and security for the first time in weeks," we read on the Ministry of Culture and National Heritage website.
In 2022, the Kyiv Symphony Orchestra will start a collaboration with the prestigious international institution KD Schmid – as the first orchestra from Eastern Europe. (PAP)
Author: Olga ozińska
oloz / clap /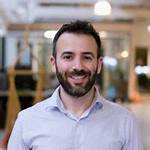 "Reader. Future teen idol. Falls down a lot. Amateur communicator. Incurable student."