Sergei Lavrov's visit to China on Wednesday was his first since the start of the war in Ukraine. On March 17, the plane with the head of Russian diplomacy on board, which was flying to Beijing, returned half way to Moscow airport. This time, the AFP news agency reported, Lavrov will take part in a series of talks on how to help Afghanistan. The meeting was also attended by US diplomats, the Taliban, and heads of diplomacy or representatives of six countries directly bordering Afghanistan.
Lavrov also met face-to-face with China's head of diplomacy Wang Yi, and, as Radio Zet noted, after the conversation, a declaration was made to strengthen cooperation on foreign policy issues between Russia and China. Ministers reported expanding "strategic partnerships" in the face of "difficult international situations". In addition, the head of the Russian Foreign Ministry made a separate statement.
"Together with you and like-minded people, we will strive to create a multipolar, just and democratic world order," he said.
In addition, the Russian Foreign Ministry statement stated that the heads of Russian and Chinese diplomacy "condemned what they called illegal and counterproductive sanctions by the West imposed on Moscow in connection with its actions in Ukraine" and "held detailed exchanges of views on the situation surrounding Ukraine". "The head of the Russian Foreign Ministry also informed his Chinese counterpart about" the progress of special military operations in Ukraine and the dynamics of the negotiation process with the regime in Kiev," Radio Zet added.
Will China help Russia survive sanctions?
Prior to the meeting, the spokesman for China's foreign minister, Wang Wenbin, would not give details about Lavrov's visit to China. It was not known at the time whether a bilateral meeting between Russian politicians and China's head of diplomacy, Wang Yi, would take place. China's Foreign Ministry also announced that the Russian Foreign Minister will take part in a separate meeting of the "Extended Troika" with special envoys in Afghanistan from China and the US. Wenbin, along with China, the United States and Pakistan, named Russia as one of the countries with influence on the "Afghan issue".

Many experts also point out that China can be Russia's hope to survive the difficult times of sanctions imposed by the West. The United States is aware of this and has threatened China with consequences if it supports Russia. US Secretary of Commerce Gina Raimondo announced that in terms of the supply of components by Chinese manufacturers, the United States will decide to take decisive steps aimed at the Chinese economy.




Report War in Ukraine
Open report


Read also:
Russia wants to accuse Ukraine of a pandemic? A special commission of inquiry has been formed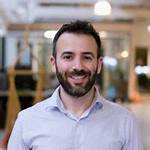 "Reader. Future teen idol. Falls down a lot. Amateur communicator. Incurable student."