Olympic winner Ester Ledecká must find a new physiotherapist. After four years of working together, Michal Lešák said goodbye to the ski and snowboard star. The departure of a Liberec native living in Austria follows from his reports on social networks.
Lešák wrote "Thank you!" For a photo with Ledecká and the team! and added a list of successful skis and boards he helped. "A lot of other locations are in the top ten and it's a lot of fun," he said.
Lešák has been with Ledecká since the summer of 2018. At that time, the winter amphibian sought a physiotherapist instead of Jakub Marek, who left after the successful Olympics in Pyongyang in 2018. After four years, the situation repeated itself. Lešák ended a successful winter with a climax at the Beijing Olympics.
Ledecká repeatedly praised Lešák's abilities. He straightened his back on first contact and spent most of the time with the entire implementation team over the course of the season. Among other things, he helped her after a bad fall last year at Crans Montana or this year before the slalom to join the Olympics.
Ledecká, with Lešák's help, won three World Cup races skiing and five on snowboarding, where he defended his Olympic gold in parallel in the giant slalom in Beijing. "The joy of his movement helped him overcome the difficulties associated with the combination of the two sports," Lešák has said in the past.
After the Olympics, there is usually a change in the implementing team. Italian expert Franz Gamper should probably stay in Ledecká. Other members of his team are ski coach Tomáš Banks, American snowboarder Justin Reiter and ski and board serviced by Miloš Machytka.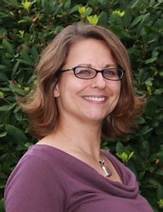 "Infuriatingly humble coffee guru. Travel practitioner. Freelance zombie fanatic. Certified problem solver. Food scholar. Student."