An open debate in Russia about how to get national football teams and clubs back into play. After being kicked out of international UEFA and FIFA competitions due to the invasion of Ukraine, Russian football could try to move from Europe to Asia.
Representatives of the Russian Football Association have consistently called FIFA and UEFA's sanctions "explicitly discriminatory," but their attempts to temporarily suspend the ban and financial compensation have been rejected by International Sports Arbitration.
Russia are trying to find other ways to get their football back into the game.
The Russian Championat website has indicated that the team could leave UEFA and join the Asian Football Confederation. In the future, the national team could compete in the Asian Championships rather than the European Championships, and could try to get to the World Championships through the Asian qualifiers.
Andrei Cervichenko, former president of Spartak Moscow, called a similar move a "good idea".
"There will be more money there soon and we will have a better chance of winning something. I don't know the format of the Asian Champions League, but we have three or four clubs who will have the opportunity to do something," he told Championship.
Former representative Andrej Kančelskis reacted a little more reluctantly. "Asian Federation? I don't even know if such a thing is possible," the former Manchester United man replied, hoping his suspension by association football would not last long.
"I don't think UEFA is considering a real exception. We all hoped it would turn out differently. The Russian national team and clubs have to play no matter how the situation develops," he said.
However, he did not rule out moving to Asia. "If it turns out to be a real possibility, then why not? I work in Asia, I play in Saudi Arabia. I would enjoy watching games like that," added Kanchelskis.
At the end of February, FIFA eliminated Russia from the competition due to a military offensive in Ukraine, and Poland advanced to the final qualification to participate in the World Championships in Qatar without a fight. The Russian club was excluded from the European Cup, which affected Spartak Moscow, in the Europa League advancing to the quarter-finals without facing Germany's Leipzig.
If Russia's plans to move to the Asian Confederation were successful, it wouldn't be such a curiosity. For example, after being expelled from the Asian Confederation (which is mostly managed by Arab countries), Israel played for the World Cup in Oceania and is now a member of UEFA, while Australia moved from Oceania to Asia at its own request. And Kazakhstan, which fought in Asia until 2002, now also belongs to UEFA.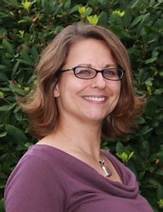 "Infuriatingly humble coffee guru. Travel practitioner. Freelance zombie fanatic. Certified problem solver. Food scholar. Student."