Josef Koudelka, one of the world's biggest photography stars, is celebrating his 85th birthday. A novel could be written about his life, a feature film could be made, and heaps of art-historical studies could be written. However, the question is whether they can say as much as her diary. He writes in them year after year and some of them were published recently. It is there that the eternal wanderer's life and his thoughts on life and photography can best be followed.
Josef Koudelka, an aeronautical engineer by profession, is one of the most important photographers of the 20th century. He became famous with his Gypsy set and photographs of the Warsaw Pact invasion of Czechoslovakia in 1968. After emigrating, he traveled the world with his camera and thanks to his work, he became an associate member of the world's most prestigious photo agency Magnum Photos in 1971 (and three years later became a permanent member).
Over the past half century, he filled 68 diaries with his notes. Some of these were compiled by art historian Tomáš Pospěch and published by the publishing house Torst. They open up stunning vistas into the world of history-making photographers. Here are some quotes from Josef Koudelka from a book of immense power and depth.
About southern Moravia and clay mixed with wine
"I don't know who I am, but I'm sure where I'm from – that's South Moravia – where music is my music and songs are my songs – there I was born, that's where I belong. I know from the clay it's mixed with wine I was bribed." (1993)
About airplanes that are like beautiful women
"You want to make airplanes. It's not because of a craft that brings money, on the contrary, you never know much about money. It's because touching a plane is like touching a beautiful woman." (1975)
About emigration
"One afternoon on a park bench in London you have to decide that you may never see your parents again, your friends and all that is good in the country where you were born. "Don't understand any language. And you make a decision and that's the end. Fire, everything is burning, you are left alone. You can only go forward, you can't go back, there is no turning back." (1979)
Author of the photo: publisher Torst
Josef Koudelka: The diary
The famous photographer's notebook, created in the last 50 years, was prepared by art historian Tomáš Pospěch and published by Torst publishing house. The Association of Professional Photographers of the Czech Republic awarded the book the award for best photographic publication of 2021.
About the home we carry within us
"Home is where I am. Tomorrow will be somewhere else. Home is not somewhere, it is in you. You have nothing anywhere, you only have yourself. Home is in you, in where you are." (1979)
About life "on the street"
"You're a bum and they accept you like that. (They have to accept, you don't fit in.) You can buy things they can't afford (professors, artists, intellectuals, people with money). Sit down, lie down on the pavement, watch people people, like that boy, dirty idiots, sitting on the sidewalk in Naples, people walking by, he looks at them and laughs I did it myself – you buy bread and milk and you go and watch everybody in the morning with their car on the highway in Paris or across the bridge in London to work." (1981)
Doing things in a way that no one else can do better
"I don't think it matters if someone does something first in photography. What matters is if someone does something in such a way that no one else can do it better. Someone before Brandt created the naked flaw (Kertész), but Brandt did it in such a way so that everyone who imitates it looks like a student. For consumers, quality matters. Everyone has a responsibility to do something to the best of his ability!" (1972)
About wealth
"Calvi, Corsica. The richest people in the world come here and can only have the same sea, sky and sun as you. You are richer. You can lie anywhere, go anywhere, do anything, and they You can't. Agnelli – Fiat owners can't get off your yacht alone. Those people are slaves to their wealth." (1990)
About photography and magic
"Danny Lyon (American photographer and filmmaker, editor's note): Photography is dead here, everyone is taking pictures here, little kids are taking pictures. There are fifty schools for photographers. The kids are learning how to copy, Robert Frank, Diana Arbus, me. Me: Son, what I consider a good photo cannot be copied. A good photo is a miracle. This is not ideology or imitation." (1974)
The camera is just a tool
"An airplane and you. It is sexual intercourse, touching a plane is touching a woman. Camera and you. Completely different from an airplane and you. You have no relationship with the camera, you sleep with it." sleeping bag between your legs, but so that it doesn't get stolen from you. You need to connect them the same way you connected the tools you use to repair the plane – those are the tools you use. What you relate to is what you photograph: people, objects." (1979)
1989: After twenty years you can go home
"15/12 Universal Studios Hollywood. You sleep in a hotel so you can be in the studio early in the morning. You wake up, buy a newspaper, have a cup of coffee and know that you can go home after 20 years. You can't believe me, you always look forward to right now and you say, when that happens one day, I'll drop everything and go. And you don't go. You lie here in the meadow in front of the lake, in the sun, rolling around, taking pictures and sitting contentedly in place You sit down So you enjoy it, right here, right now.Now that's the only certainty.
You learn not to rush through life, to have no illusions. Nothing is waiting for you anywhere. You are the only certainty you have. You are happy here now – stay as long as necessary. Only then go somewhere. How many times have you been rushing somewhere, in a hurry, trying to reach your goal, and at the same time nothing at that goal. The most beautiful things happen suddenly, on the street – don't miss them." (1989)
At seventy-five – about life
"And suddenly you are 75 years old. do not think that you have lived and lived in vain." (2013)
The quote is from the book Josef Koudelka: The diary (published by Torst, 2021)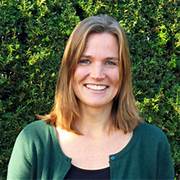 "Certified bacon geek. Evil social media fanatic. Music practitioner. Communicator."