Car driver Martin Macík won the Golden Steering Wheel for best Czech driver last year and thus repeats the victory in last year's traditional automotive poll.
The golden handlebars for the best motorcycle racer belonged to Martin Michelk, and he also continued the previous year's glory. For the second time in a row, the contenders in the polls are enjoying victory in the polls, focusing mainly on the start in the Dakar Rally.
Macík's win was helped by fourth place in the Dakar standings last year. Michek who is in tenth place and also the champion of the Baja World Cup series also achieved maximum performance in the legendary rally.
The star of today's ceremony at the Autoclub building in Prague was Brazilian pilot Emerson Fittipaldi, a two-time Formula 1 world champion who personally received the award for world personality in motorsport.
"I am delighted to be back in Prague and it is a great honor for me to receive the award that has been received by Michael Schumacher, Mika Hakkinen, Giacomo Agostini, Hans Stuck and other big names and champions in the past. can be part of this great group," said the seventy-five-year-old former racer.
In the motorcycle category, Slovak and ten-time Czechoslovakian street racing champion Peter Baláž took over the awards for world personalities. Dakar legend and six-time truck category winner Karel Loprais, who died late last year at the age of 72, was also awarded a memorial.
The Eliška Junková award for best competitor was won for the fifth time in the career of Gabriela Jílková, who started GT circuit racing last year. Rally driver Erik Cais, who started in the Czech and European championships last season, is the talent of the year.
The Golden Steering Wheel poll has been around since 1976, in the past prizes were awarded to individual automotive categories. However, for the second time in a row, the organizers decided to announce only one grand prize. As in previous years, the final ranking is determined by 50 percent of the fan vote and 50 percent by the choice of selected automotive journalists.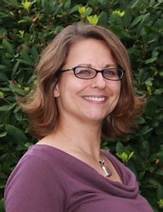 "Infuriatingly humble coffee guru. Travel practitioner. Freelance zombie fanatic. Certified problem solver. Food scholar. Student."